'Better Call Saul' (Season 5) Finally Arrives Netflix This April 2022
News
>
'Better Call Saul' (Season 5) Finally Arrives Netflix This April 2022
After two years of waiting, we'll get to see the latest season of 'Better Call Saul' ahead of the final season airing in late April on AMC.
The fifth season of the AMC television series 'Better Call Saul' premiered on February 23, 2020, and ended on April 20, 2020 in the United States. The ten-episode season aired on Mondays at 9:00 p.m., with the exception of the premiere, which aired on a Sunday. In the United States, it is known as (Eastern).
'Better Call Saul' is a spin-off prequel of Breaking Bad and was also created by Vince Gilligan; co-creator Peter Gould also worked on the series.
'Better Call Saul' Release Date
'Better Call Saul's' fifth season will officially be available to stream on Netflix beginning Monday, April 4, joining the first four seasons of episodes that are already available.
'Better Call Saul' Trailer
Netflix has released a trailer for the fifth season of 'Better Call Saul'. Check out the trailer below.
'Better Call Saul' Plot
Saul Goodman, the top lawyer for chemist-turned-meth dealer Walter White, wasn't always Saul Goodman. Goodman is Jimmy McGill, a small-time attorney hustling to create a reputation for himself, six years before he begins to represent Albuquerque's most renowned criminal.
He's a tenacious advocate for his low-income customers, a misfit whose ideals and goals frequently collide. Mike Ehrmantraut, a former Philadelphia cop who recently relocated to the Southwest, is Jimmy's private eye. Mike has a unique skill set that Jimmy quickly appreciates: he's a 'fixer' of difficult situations.
The fifth season begins four years after the fourth, in 2004, when Jimmy McGill (Odenkirk) meets Walter White (Bryan Cranston) and Jesse Pinkman for the first time (Aaron Paul).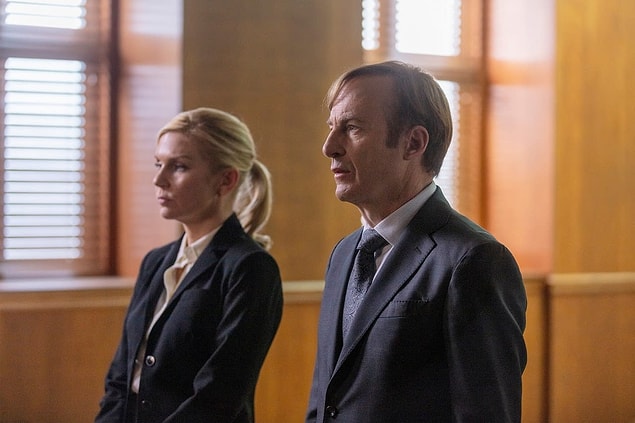 After obtaining his legal license, Jimmy develops into the titular character, criminal defense lawyer 'Saul Goodman,' despite rejecting the goodwill extended to him by Howard Hamlin (Fabian) in the aftermath of his brother Chuck's death.
Jimmy's clandestine and intermittent behavior as well as Kim Wexler's (Seehorn) readiness to go along with Jimmy's morally murky intentions to move forward in her casework astounds her. Gus Fring's (Esposito) legitimate restaurant business and reputation with the Juárez Cartel are disrupted by Lalo Salamanca's (Dalton) presence in Albuquerque.
Both Nacho Varga (Mando), concerned for his father's safety, and Mike Ehrmantraut (Banks), still reeling from his murder of Werner Ziegler, are caught in the crossfire between Gus and Lalo, eventually entangling Jimmy and Kim.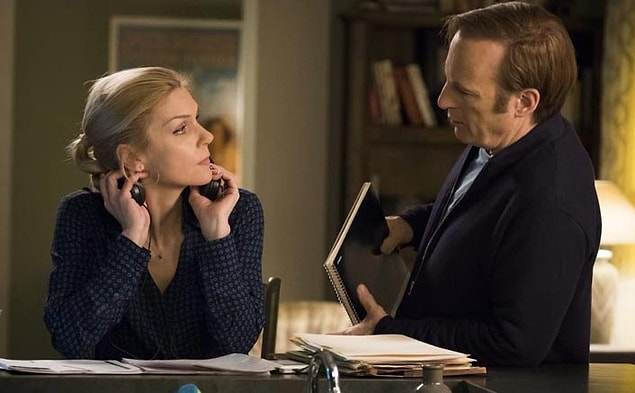 'Better Call Saul' Cast
Bob Odenkirk, Jonathan Banks, Rhea Seehorn, Patrick Fabian, Michael Mando, and Giancarlo Esposito reprise their roles from previous seasons and are joined by Tony Dalton, promoted to the main cast from his recurring role in the previous season.
'Better Call Saul' Production Details
The fifth season received universal acclaim from critics, particularly for its similarity with its predecessor compared to earlier seasons. It received four nominations at the 72nd Primetime Emmy Awards, including for Outstanding Drama Series.
Are you looking forward to watching 'Better Call Saul' on Netflix on April 4th? Let us know your thoughts in the comment section below.