News
Bella Hadid: A Voice for Humanity in the Israeli-Palestinian Conflict
Bella Hadid: A Voice for Humanity in the Israeli-Palestinian Conflict
In the midst of the ongoing Israeli-Palestinian conflict, Bella Hadid, the half-Palestinian supermodel, has emerged as a powerful advocate for peace, compassion, and understanding. Despite facing immense threats and intimidation, Hadid took to Instagram to address the violence in Palestine and Israel, pleading for humanity and urging the world to recognize the shared pain endured by both sides. In a heartfelt statement, she shed light on the generational trauma experienced by her Palestinian heritage and condemned terrorism while advocating for the rights of all civilians, regardless of their nationality. Hadid's words not only reflect her personal anguish but also resonate as a call for global solidarity and empathy in the face of one of the world's most enduring conflicts.
Fearless Advocacy: Bella Hadid's Stance on Palestinian Rights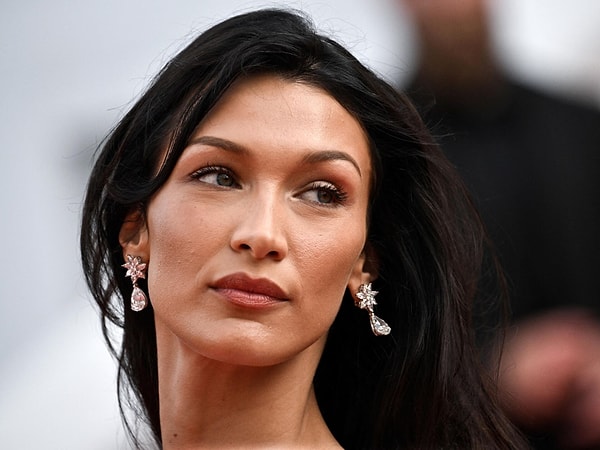 A Personal Plea: Bella Hadid's Emotional Appeal for Peace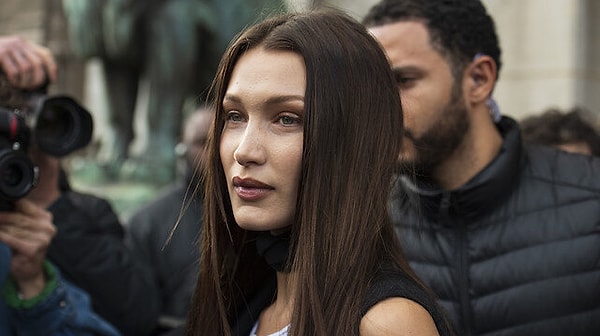 Standing Together: Bella Hadid's Call for Global Solidarity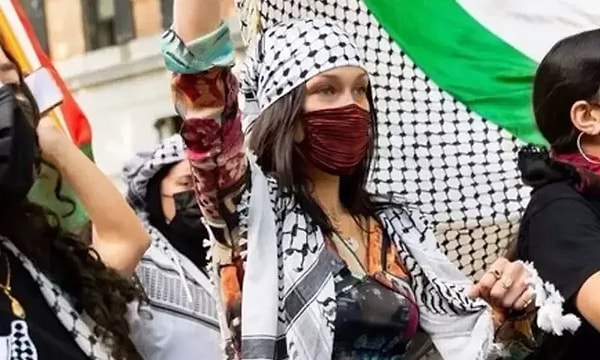 Read Hadid's full statement below.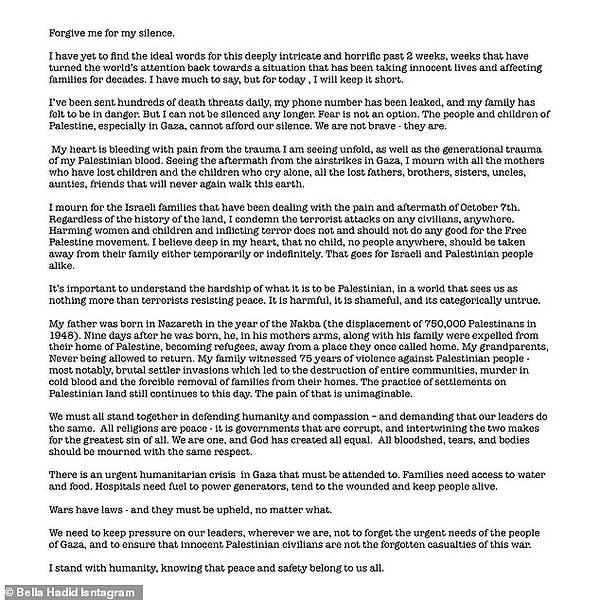 Scroll Down for Comments and Reactions