News
Beach House and Other Unexpected Artists Have The Top Physical Albums Sales in 2022
Beach House and Other Unexpected Artists Have The Top Physical Albums Sales in 2022
On February 18, 2022, Beach House, the modern masters of dream-pop, completed the full release of their eighth album, Once Twice Melody, after separating it over four chapters and four months. With the spread-out crawl to the final date, this unique marketing strategy left no clear sign of how Once Twice Melody would fare with album sales. After a few weeks, intriguing developments in the Billboard chart placements for the new Beach House album have illuminated a trend for 2022 as to whose fans are still buying albums. Reaching #1 this week on Billboard's Top Album Sales chart, Beach House and the other chart-toppers of the year confirm that a variety of music fans are stepping up their game in purchasing albums from their favorite artists.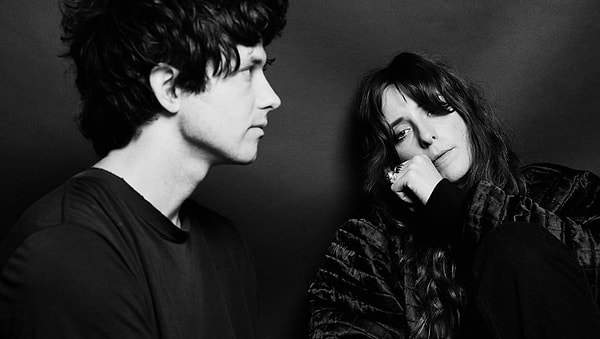 Beach House's 'Once Twice Melody' Sales
Billboard reports that Once Twice Melody sold over 20,000 units during their most recent recorded week. These successful sales are primarily due to vinyl records, which almost reached 15,000 copies already. With Once Twice Melody, Beach House makes it to #1 on the Billboard vinyl chart for the fifth time.
Other Chart-Topping Artists in 2022
Along with Beach House, an exciting group of artists made it to #1 on 2022's Top Album Sales chart. Though only one comes from an independent label (Mitski's Laurel Hell), the rest of the chart-toppers lie outside pop music enough to be interesting choices. The other most recent is Eddie Vedder's new solo album Earthling, which features the varied group of Andrew Watt, Chad Smith, and Josh Klinghoffer as the backing band. The new records from popular folk-rock band The Lumineers and R&B songsmith The Weeknd also topped the chart this year. The final choice was the Encanto soundtrack, the most understandable record for a guaranteed #1 on the chart this year.
Each album is available for purchase and streaming now. Don't hesitate to get a great listen from any of these records.
Scroll Down for Comments and Reactions