Based on Disturbingly True Events: Get Ready for The Premiere of Hulu's Thriller Miniseries 'Candy'
News
>
Based on Disturbingly True Events: Get Ready for The Premiere of Hulu's Thriller Miniseries 'Candy'
The trailer alone will shake you to your core as Jessica Biel stars alongside Melanie Lynskey in the thriller limited series Candy set to premiere on May 9 on Hulu.
With the official trailer debut on April 13, Biel, as well as the series' Twitter account announced the premiere date on the social platform. Hulu commented by stating, 'Counting down', with an emoji of hands raised.
Is 'Candy' Based on A True Story?
Candy is a chilling crime series based on the occurrences building up to and the ripple effects of the murder of Betty Gore on Friday, June 13 1980. Candy Montgomery killed Betty in the most gruesome way, with 41 axe chops, including 28 on the face and head. Talk about Friday the 13th spook!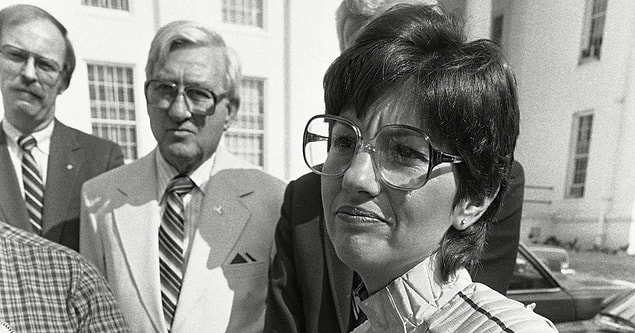 Trailer
The series' trailer gives a taste of what's to come as 'sweet' Candy associates with her lady friends from their local church, First United Methodist Church of Lucas. She becomes close with Betty and her husband, Allan Gore through the church. Candy is married to Pat Montgomery.
Candy begins having an affair with Allan, sneaking to the Como Motel until they stop abruptly. No one finds of the affair, but Betty seems suspicious something is going on between the two. 
The day before Betty's murder, Gore's daughter Alisa goes for a sleepover at the Montgomery's. The next day Candy stops over at the Gore's to pick up Alisa's swimsuit. Though we don't see Candy in gore action, we see blood smears and splashes all over the Gore's utility room. Candy's convincing calm and unassuming demeanour throughout the investigation and trial will chill you to the bone.
When Will Candy Land on Hulu?
The five-night miniseries will debut on Hulu on Monday, May 9, with each episode dropping every night till Friday, May 13. Another Friday the 13th spook, yikes!
Candy features Biel as the cold-blooded killer, Lynskey as Betty, Timothy Simons as Candy's husband Pat, Pablo Schreiber as Betty's husband Allan and Raúl Esparza as Candy's lawyer. 
HBO Max is also working on a film on the murder case, Love and Death, starring Elizabeth Olsen as Candy and Lily Rabe as Betty.