News
Avatar Drops A Hint on What to Expect in its Upcoming Instalment 'Avatar: The Way of Water'
Avatar Drops A Hint on What to Expect in its Upcoming Instalment 'Avatar: The Way of Water'
An official teaser of the epic science-fiction film Avatar: The Way of Water (alternatively named Avatar 2) is now available on YouTube, having premiered on Monday, May 9.
"Wherever we go, this family is our fortress.' Watch the brand-new teaser trailer for #Avatar: The Way of Water. Experience it only in theaters December 16, 2022," Avatar @officialavatar quotes on Twitter. 
Avatar: The Way of Water is a sequel to Avatar (2009), directed by James Cameron. In this film, Cameron is joined by Josh Frieman and Jon Landau, producing for 20th Century Studios.
Synopsis
Picking up from the previous instalment, Jake Sully and Neytiri now have a family and are going against all odds to stay together. However, they must depart home to navigate the Pandora regions. When a long-forgotten threat recurs, Jake must confront the humans in battle.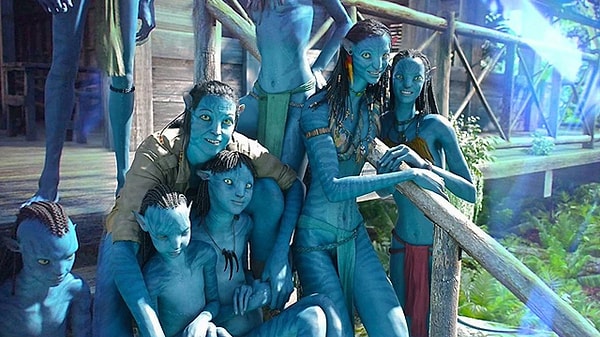 Cast
Sam Worthington casts as Jake Sully, the leader of the Omaticaya, alongside Mo'at, a former human now permanently an avatar and Ney'tiri's partner. Zoe Saldaña is cast as Neytiri, Jake Sully's mate and future Tsahìk of the clan. 
The rest of the cast includes CCH Pounder as Mo'at, Neytiri's mother, Jamie Flatters as Neteyam, Jake and Neytiri's eldest child/son, Britain Dalton as Lo'ak, Jake and Neytiri's second child/son, and Trinity Bliss as Tukirey, Jake and Neytiri's youngest child/daughter. Cliff Curtis features Tonowari, the leader of the reef Metkayina clan.
Other notable mentions as cast members include Bailey Bass, Filip Gelio, Duane Evans Jr., Kate Winslet, Giovanni Ribisi, Joel David Moore, Dileep Rao, Matt Gerald, Jack Champion, and Edie Falco, Brendan Cowell, Michelle Yeoh and Jemaine Clement.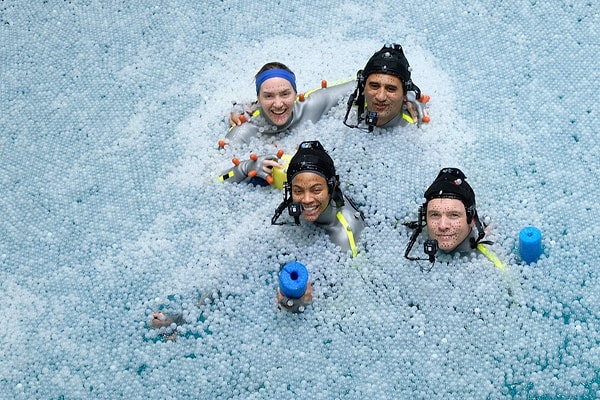 Premiere Date
After eight delays, Avatar: The Way of Water finally comes to theaters on December 16 2022. It marks the first of four confirmed Avatar sequels, with Avatar 3 set to be released on December 20 2024, Avatar 4 on December 18 2026, and Avatar 5 on December 22 2028.
Scroll Down for Comments and Reactions