News
Audiences Can't Get Enough of 'The Best Man: The Final Chapters': Peacock's Limited Series Gets Rave Reviews
Audiences Can't Get Enough of 'The Best Man: The Final Chapters': Peacock's Limited Series Gets Rave Reviews
Finally, the sequel miniseries The Best Man: The Final Chapters premiered on Thursday, December 22, 2022, on Peacock and has been met with amazing ratings and reviews.
The Drama Within 'The Best Man: The Final Chapters'
The Malcolm D. Lee creation chronicles the events of the peculiar friendship group at the next stage of their lives- the mid-life crisis. 
The lead casts are back with new crises to solve. Harper Stewart is getting his provocative novel "Unfinished Business" adapted for a movie. That makes for a hot topic of discussion among his longtime friends. 
Quentin Spivey, the crew's free-spirited member, is finally jumping the broom (no spoilers), which sparks the college buddies' reunion at his nuptials. 
Lance Sullivan, the celebrated retired football player, struggles to find new life passions, as well as raise his children as a single parent. 
Jordan Armstrong, the strong liberated workaholic, also strives to balance her personal and work life. Candy and Murch try to restructure their marriage as she seeks higher education to earn the respect she's always wanted, despite her debatable past. 
All these and more are enveloped within eight episodes of the comedy-drama series.
'The Best Man: The Final Chapters' Episode Guide
Below is the episode guide list:
Episode 1: Paradise 
Episode 2: The Wedding 
Episode 3: Brown Girl Dreaming 
Episode 4: The Invisible Man
Episode 5: The Party 
Episode 6: An American Marriage 
Episode 7: Things Fall Apart 
Episode 8: The Audacity of Hope 
Who Stars in 'The Best Man: The Final Chapters'?
The main stars from The Best Man film franchise reprise their roles; Morris Chestnut as Lance Sullivan, Taye Diggs as Harper Stewart, Regina Hall as Candace "Candy" Sparks, Sanaa Lathan as Robyn, Terrence Howard as Quentin Spivey, Nia Long as Jordan Armstrong, Harold Perrineau as Julian "Murch" Murchison and Melissa De Sousa as Shelby Taylor. 
The series also introduces new stars Nicole Ari Parker, Ron Canada, Brandon Victor Dixon, Michael Genet, Yvonna Pearson, Aaron Serotsky, Terrence Terrell, Tobias Truvillion and Eric Scott Ways.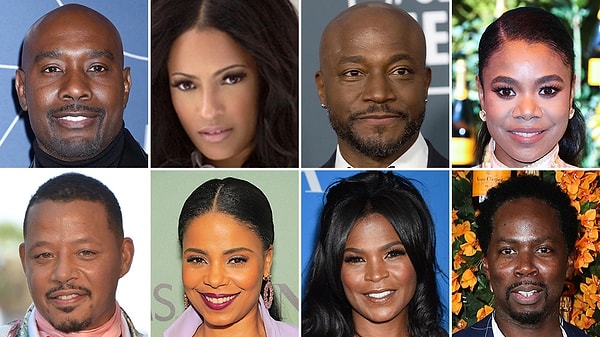 The Miniseries Sky-Rocketing Scores
Though The Best Man: The Final Chapters scores slightly above average on IMDb (6.7/10), Google Users have given the show a high rating of 96%. Critics have awarded an exemplary score of 86% on Rotten Tomatoes, with a whopping 100% audience ranking. 
Ensure to get yourself a piece of this delicious treat, now streaming on Peacock. 
The previous films, The Best Man (1999) and The Best Man Holiday (2013) are also available on the platform.
Scroll Down for Comments and Reactions