News
'Are You the One?' Season Nine Presents New Host Kamie Crawford
'Are You the One?' Season Nine Presents New Host Kamie Crawford
Are you among those anxiously waiting for the ninth season of Are You the One? The long wait is finally over, as Paramount+ recently unveiled the release date and official trailer for the long-awaited installment.
Are You the One? mainly abbreviated as AYTO, is an American dating and reality competition show produced by Lighthearted Entertainment. The show launched its first season on MTV in 2014, at which it has launched seven more episodes.
In March 2022, Paramount+ acquired the show as an international version so that the ninth season will premiere on the streamer. Are You the One? has managed a score of 6.6/10 stars over the previous eight seasons on IMDb.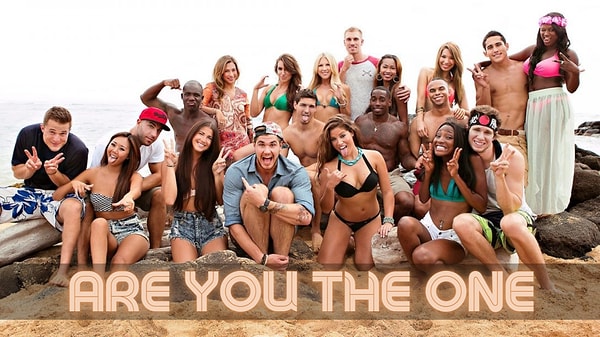 What's 'AYTO' Season Nine About?
Are You the One? generally follows a group of single men and women striving to find their better halves through various challenges and cash prizes for the best crew. The first seven seasons had strictly male and female contestants until the eighth season, which incorporated other sexualities after positive reviews and critics on the show.
The seasons have been filmed in various locations, such as Hawaii (Kona), Dominican Republic (Cabarete), Louisiana (New Orleans), and Spain (Gran Canaria) for the ninth season. Season nine contains 22 single international contestants on a mission to find the perfect match. There's also a grand cash prize for the best pairs.
Who Created 'AYTO'?
AYTO is a Lighthearted Entertainment production with chief producers Scott Jeffress, Rob LaPlante, Jeff Spangler, and Howard Schultz. 
The ninth season introduces Kamie Crawford as the new host, replacing Ryan Devlin and Terrence J.
Who Will Be in 'AYTO' Season Nine?
Rumors from various sources have Anissa Kristine as part of the contestants for AYTO season nine, alongside Will Gagnon, Ollie Anderson, Nathan Lavish, Mikey Owusu, Leo Steve, Hamad Hasoon, Eduardo Dickson Jr., Clayton Carey, Brenda Mosca, Aquel 'AK', Taylor Kelly, and Rosalyn Odujebe. 
Others are Mijntje Lupgens, Julia R. Smith, Jordanne Devoe, Dew Anderson, Danielle Bonaparte, Courtney Rowe, Ciara Cortez, and  Brooke Rachman.
When Will 'AYTO' Season Nine Premiere?
The ninth season of AYTO will launch on Wednesday, January 18, 2023, with approximately ten episodes, as witnessed in its predecessors.
Scroll Down for Comments and Reactions