News
Apple TV+ Surface: Plot, Crew, Release Date & Other Essential Details
Apple TV+ Surface: Plot, Crew, Release Date & Other Essential Details
Apple TV+ has acquired a gripping thriller show, Surface, starring Sophie played by Guru Mbatha-Raw, who suffers from amnesia.
Plot
Sophie is on a recovery journey after suffering a head injury that caused her to forget her issues. 
Even worse, Sophie remembers absolutely nothing about her past life. When she is told about when she tried to kill herself, Sophie wonders how she'd have done something like that.
As Sophie tries to pull the pieces together, with her husband James and friends' assistance, she begins to question the truth and who she can lay her trust on. After she realizes an unanticipated love triangle, Sophie finds herself on a self-discovery voyage. 
The plot is quite classy, resembling murder mysteries where you keep doubting each character and believe they must be hiding something from Sophie. It makes everything hard for her to solve or remember the secret behind what caused her mind loss. 
If the plot doesn't mention that someone tried to kill Sophie, we must find it ourselves!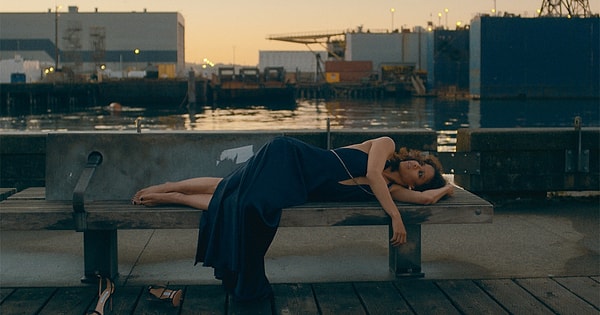 Apple TV Plus's official trailer for the series dives deep into the desperate issues that Sophie undergoes after recovering from a head injury resulting from jumping from a boat. Sophie is on a mission to find out what exactly transpired. 
The trailer also offers a clear peek into the kind of chronicles to expect from Surface. Its tension and suspense will keep you constantly yearning for what happens next. The visuals are simultaneously stunning and intense, which has recently become the order of the day for Apple TV Plus' content.
Cast and Crew
Surface is directed by Sam Miller and created by Veronica West, who also serves as the chief producer alongside Reese Witherspoon and Lauren Neustadter. Tucker Gates, Jeniffer Morrison, and Kevin Sullivan also direct some episodes. 
The series has Millie Brady of The Last Kingdom, Marianne Jean-Baptiste of Blindspot, and Broadchurch star in the series. Other characters are Stephan James, Ari Graynor, and Oliver Jackson-Cohen
Production and Release Date
Surface is an entire Apple TV Plus production from Hello Sunshine and Apple Studios. West also wrote and created the original series while serving as the showrunner and chief producer. 
The highly anticipated eight-part Surface launches globally on Friday, July 29th, via Apple TV+, with three episodes, followed by weekly releases. 
Apple TV+ has taken it to its main Twitter page to share the launch news alongside a GIF relating to the series.
Scroll Down for Comments and Reactions