News
Apple TV Plus' 'Shantaram': Plot, Cast, Creators & Release Date
Apple TV Plus' 'Shantaram': Plot, Cast, Creators & Release Date
Apple TV+ has for nearly three years, lived up to its viewers' expectations with excellent content to admire. The streamer is packed with loads of original shows, kids' goodies, movies, and documentaries, and recently announced an addition to the library with a 12-episode series, Shantaram. 
The upcoming show was adopted from Gregory David Robert's award-winning book of the same title, partly inspired by Roberts' personal experiences and will showcase several major differences from its pacesetter, like any other adaptation.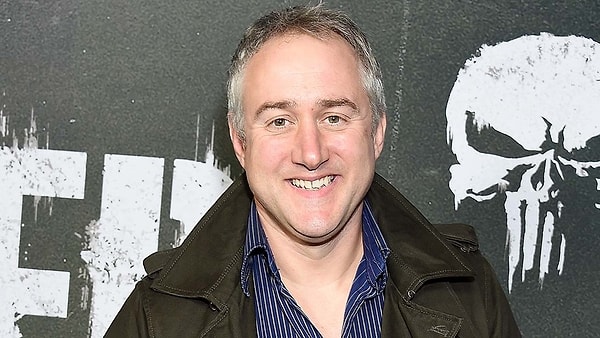 About 'Shantaram'
Set in the 80s, Shantaram centers on a heroin addict and a runaway, Lin Ford, who successfully escapes an Australian prison where he is jailed for robbery. To start a new life, Lin finds himself in the streets of Bombay in the 1980s when the society is full of runaways like him, gangsters, and beggars, and starts as a doctor in disguise. 
Running a clinic in one of the poorest slums of Bombay, Lin later gets involved in his old ways, becoming a part of the local criminals. Everything becomes more complex when one falls for an Indian lady, Karla- we all know how hard it is for criminals to find and maintain love. 
Apple TV Plus' most-recent trailer presents all the details in glimpses of 2 minutes and 24 seconds from Lin's life in prison, torture, and how he managed to escape, followed by events which continue to haunt him in dreams even after his newly found 'freedom.' 
The trailer proceeds to Lin's new life in Bombay, where everyone starts fresh when he finds love and the dirty deeds of the street gangsters. There is so much you can't afford to miss.
The Show Creators and Cast
Shantaram is created, written, and chiefly produced by Steve Lightfoot, alongside Eric W. Singer, Justin Kurzel, Steve Golin, Nicole Clemens, and Andrea Barron as co-chief producers Lightfoot acts as the showrunner with Bharat Nalluri as the director. 
The above team incorporated various talents from Charlie Hunnam (Lin Ford), Radhika Apte (Kavita), David Field, Vincent Perez, Sujaya Dasgupta, Luke Pasqualino, Fayssal Bazzi, Elektra Kilbey, and Shubham Saraf. The series also stars Shiv Palekar, Matthew Joseph, Rachel Kamath, Elham Ehsas, Gabrielle Scharnitzky, and Alexander Siddig.
Release Date
Shantaram will officially land on Friday, October 14th, with three episodes, followed by weekly releases until December 16th, when the season will meet its finale. 
Apple TV+ recently took it to its Twitter page to share the premiere news alongside the official trailer.
Scroll Down for Comments and Reactions