News
Apple TV Plus's 'Servant' Season 4: What's in Store in the Last Season
Apple TV Plus's 'Servant' Season 4: What's in Store in the Last Season
Fans of Apple TV Plus' Servant are probably the happiest, thanks to how consistent the series has been since its launch, although with quite extensive gaps between the instalments. 
Servant is a psychological horror, thriller, and drama show which landed on Apple TV+ in November 2019, with the first season followed by seasons two and three in January 2021 and January 2022, respectively. 
Apple TV+ renewed the show for the fourth and last season in December 2021, which is set to premiere in January 2023. Servant has managed a whopping 7.5/10-star rating during the previous three seasons on IMDb, 68% on TV Guide, and an 88% average Tomatometer on Rotten Tomatoes (supported by a 77% average audience score).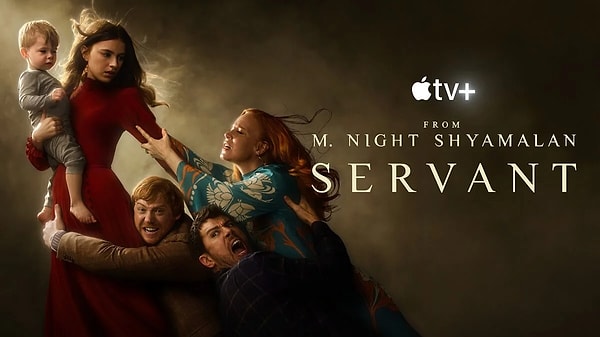 What's the Storyline for 'Servant' Season Four?
After their three-month-old son, Jericho, passes away, a wealthy couple from Philadelphia, Dorothy and Sean Turner, faces a breakage in their union. The misfortune forces them to undergo therapy with a reborn doll (almost human) after Dorothy suffers from a total psychotic disorder. 
Servant showcases how frustrating it can be to lose one's child through Dorothy and Sean. Dorothy starts to believe that the reborn doll is Jericho and even hires a full-time nanny, Leanne Grayson, for it. 
Leanne becomes the new mysterious force of nature in Dorothy and Sean's home while they struggle to heal from their son's death. The fourth season, being the last will tell fans who Leanne Gayson really is and how she is connected to the reborn doll.
Who Created 'Servant'?
Apple TV Plus' Servant is created by Tony Basgallop, who also chief produces the show alongside Steve Tisch, Todd Black, Jason Blumenthal, Ashwin Rajan, and M. Night Shyamalan. 
The show is a co-production of Dolphin Black Productions, Escape Artists, and Blinding Edge Pictures.
Who Will Appear in 'Servant' Season Four?
The upcoming season will have the four main actors reprising their roles in Servant, including Lauren Ambrose (Dorothy), Toby Kebbell (Sean), Rupert Grint (Julian), Nell T. Free and (Leanne).
When Will 'Servant' Season Four Debut?
The fourth season of Servant premieres on Friday, January 13, 2022, exclusively on Apple TV+, with the first episode followed by weekly releases until March 17. 
Fans can catch the previous seasons on Apple TV+ as per its streaming charges.
Scroll Down for Comments and Reactions