Another Promising Show Canceled After Just One Season: Prime Video's 'Night Sky'
Amazon Prime Video has settled not to renew Night Sky, a sci-fi series starring Oscar champions J.K Simmons and Sissy Spacek. 
The news arrived almost six weeks after the eight-part season one produced by Legendary TV and Amazon Studios was launched on May 20th.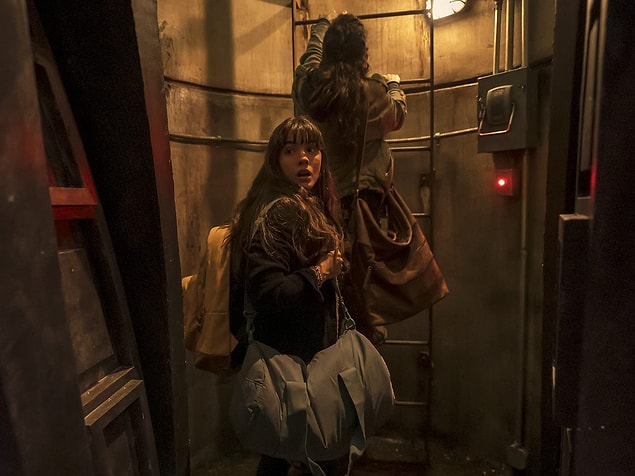 What's 'Night Sky' About?
Night Sky follows an older pair who realize their premises have a way through to another planet in their infant years. They decide to keep the other world a secret but having grown older, hiding it is more difficult with their neighbour and granddaughter bothered with their odd habit of sneaking around the premises at night. 
The couple starts to think that it may be time to tell the secret to someone, which becomes more urgent when they realize someone else, a man, Jude, is in the portal. The triad's chronicles are intertwined with that of Stella and Toni, an Argentinian mom and daughter, because of the mysterious workings of the other planet.
Following the trailer unveiled by Prime Video on April 22nd, we see the couple's intense love for each other and their sense of love and wonder concerning the passage and their discovered world. They strive to keep it a secret but what happens, happens.
Who Plays Who in The Series?
JK Simmons and Sissy Spacek of Carrie star as Franklin York and Irene, the couple. Lily Cardone of Bernie the Dolphin and Turtle Tale portrays the young Irene, while Lowrey Brown is the young Franklin.
Other characters include Kiah McKirnan depicting Denise York, Cass Buggé, enacting Jeanie Albemarle, Chai Hansen, acting Jude, Julieta Zylberberg portraying Stella, and Adam Bartley representing Byron.
What's Next for Night Sky's Cast?
Now that the series has been scrapped, the main cast will shift their attention to other projects. J. K Simmons is currently filming Our Man from Jersey, an upcoming thriller with Halle Berry and Mark Wahlberg in pivotal roles.
On the other hand, we will see Spacek in Sam & Kate, an upcoming comedy film whose release date is yet to be revealed.
Other Details Regarding The Series
Even after garnering massive positive reviews and critics, a 73% average score on Rotten Tomatoes, Night Sky still didn't make it to season two via Prime Video. 
The streamer cited high production costs as the main reason for the cancellation. Usually, sci-fi series need more special effects and CGI compared to other shows.