News
Did AMC+ Capture the Essence of Anne Rice's Mayfair Witches?
Did AMC+ Capture the Essence of Anne Rice's Mayfair Witches?
AMC recently began adapting Anne Rice's body of work into what they are calling the Immortal Universe. It started with Interview with the Vampire, which premiered on October 2. The series received a mixed reception. It was set in a later time period, which fundamentally altered the aesthetic, and it departed quite a bit from the original material. Instead of horses and carriages, the characters drove antique cars. Some fans enjoyed the changes, while others found them lacking. 
Now the focus has shifted to Mayfair Witches, which premiered on January 8. The series is an adaptation of one of Anne Rice's lesser-known works, a trilogy of novels about a family of women who live in New Orleans. It's a bleak, Southern Gothic horror set in an old decaying home on First Street in New Orleans. While it might not have been as popular as the Vampire Chronicles, the books still hold a place in the hearts of fans. 
It remains to be seen if AMC is up for the task of creating a quality production. The Mayfair Witch trilogy was not written to be adapted into film. The books present serious roadblocks for filmmakers, and in fact, there are portions of the novels that cannot be recreated at all. That means old fans will have to be impressed by new material. We won't know the finished product for some time, but we have been given a single episode, and it does show promise.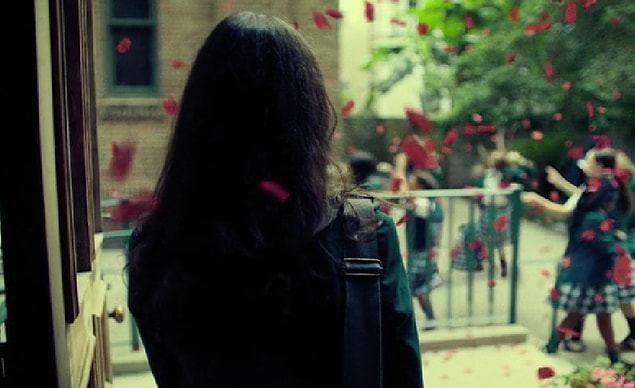 When it comes to Anne Rice, looks matter. It's part of the rhythm and the allure. We need Lestat's crushed velvet, old capes, and candelabras, just like we need Mayfair's rich, New Orleans flair. The author put a lot of effort into the setting. She went through every species of flower, every tree, every leaf. It was all very intricate. 
Every detail of the Mayfair house was described at length, and it was the same for the characters. We could clearly envision each one. Filmmakers find this helpful, because it gives them concrete material they can use for casting, costumes, and set design.  
They did make full use of Anne Rice's descriptions. They put a lot of time and care into the home. It was eccentric, wild, and beautiful--everything we needed, and they remembered all of the little details. The Mayfair house was rich in lore and filled with all sorts of artifacts. Every corner seemed to have a story. The series gave it the respect that it deserved, and they made it intriguing.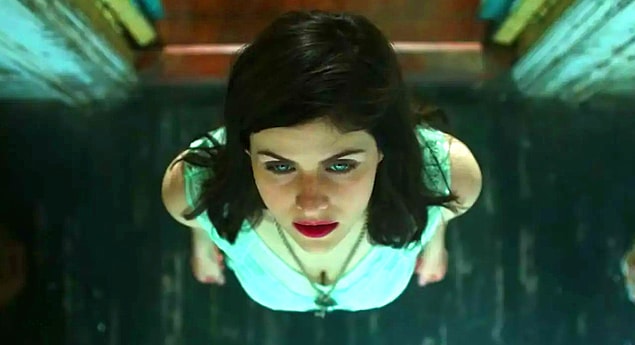 Interview with the Vampire felt small. We'd be stuck in Lestat's filthy apartment or go strolling past the same buildings over and over again. They appeared to be using cheap sets, like on an old western, with storefront facades and fake bar entrances. It was distracting.
Mayfair could've easily fallen into that pattern, and they may yet. But they did sneak in some great shots of Rowan on her boat in the water. It was light and free. We could see for miles. There was a sense of openness. We also saw that in the architecture in the hospital where she worked, and in her failed job interview. We didn't feel trapped. 
The series does not appear to be confined to a small, limited number of sets. There's diverse filming locations. Scenes are filmed inside and outside, and they aren't clustered into a single region. It looks like they traveled when they were filming. It made the setting more believable, which really added to the overall production quality.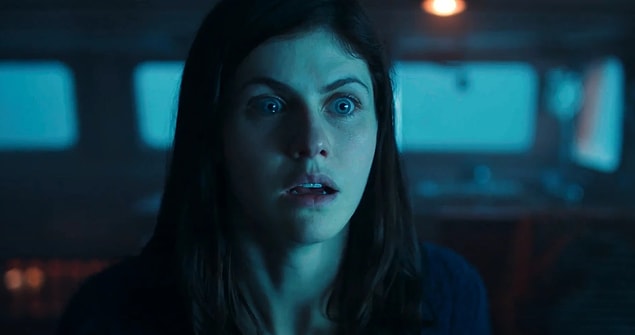 It's a matter of taste, of course. Everyone has their own view of what a book should look like, but I personally did feel like they captured the essence of the Mayfair Witches. It was the casting that did it for me. Rowan was Rowan--in many ways more so than Rowan herself--and Dierdre was Dierdre. Not everyone fit into their original character descriptions, but they still matched their role well. 
They also did an amazing job of depicting the nature of Anne Rice's storytelling. Her universe is a hopeless place, barbed, and unforgiving. There's nothing wholesome or sweet about it. In fact, there are times when that groundedness and relief are sorely missed. She didn't want the reader to feel that way. She wanted them to feel the inevitability of death and unspeakable demise, which is exactly what happened to most of the mortals in her books. That can be very difficult for the audience, who often won't settle for anything less than a happy ending. 
Hollywood normally wouldn't have taken the risk of alienating their base. They'd change things, add a scene with someone walking into the sunset, and give people what they want. But not this time. They stayed true to the source material. It was the edge we needed to really sense Anne Rice's hand behind the work.
Scroll Down for Comments and Reactions