News
Andy Samberg Had a Hard Time Filming 'Brooklyn Nine-Nine' Series Finale
Andy Samberg Had a Hard Time Filming 'Brooklyn Nine-Nine' Series Finale
The toughest thing about long-term shows is their emotional goodbyes. It's hard for fans to say goodbye to their favorite series cast, but it's even harder for the cast and crew who spend years on end together to bid au-revoir to each other. It's like saying goodbye to your family forever. 
Word has it that Andy Samberg had a difficult time getting through the last episode of the police procedural comedy series Brooklyn Nine-Nine. While the series finale was emotional for everyone, Samberg took it harder than the rest of the cast.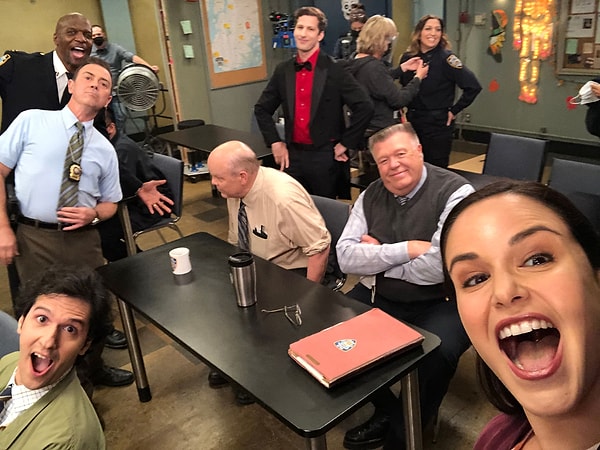 'Brooklyn Nine-Nine' Briefing
Brooklyn Nine-Nine first aired on September 17 2013, dropping a new season each year from then until its finale on September 16 2021. For more than 150 episodes, fans enjoyed watching the eccentric Captain Ray Holt (Andre Braugher) and his team of quirky detectives solve crimes in Brooklyn, New York.
Andy Samberg played the witty and slightly immature lead character detective, Jake Peralta. Other familiar comic faces featured in the series include Terry Crews, Joe Lo Truglio, Jason Mantzoukas, Melissa Fumero, Chelsea Peretti, Dirk Blocker, Stephanie Beatriz, Pete Davidson, Joel McKinnon Miller, Craig Robinson, and so many other A-listers.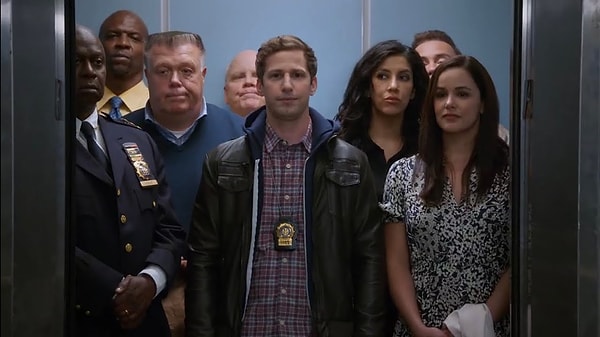 The Cast of 'Brooklyn Nine-Nine' Was Emotional on the Final Day of the Shooting
Intriguingly, Brooklyn Nine-Nine cast members were incredibly emotional while shooting the series' last scenes, and Samberg even broke down into tears. Samberg's character Jake Peralta had grown on the audience by the time the show wrapped up late last year. The comedy star couldn't come to terms with the series hanging its boots after running for eight amazing years. 
The Saturday Night Live (SNL) veteran said during an interview on Late Night with Seth Meyers that it was tough for everyone towards the end of the show because they loved each other and had bonded for eight years. He recalled going out of character many times because of being overwhelmed, including crying when he shouldn't.
Melissa Fumero, who played the nerdy and sweet Amy Santiago, told BuzzFeed that the final week and especially the final filming day was super intense and sad. She added that the cast spent a lot of quality time before leaving the set, and there was a lot of crying.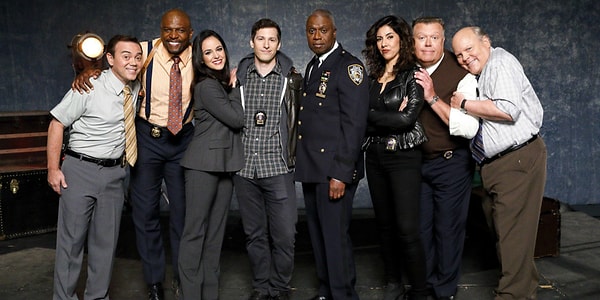 Will There Be a 'Brooklyn-Nine Nine' Spin-off?
No word is out yet concerning the show's spin-off despite some fans pushing for one that centers on a younger version of Captain Raymond Holt. Terry Crews, who played Lieutenant Terry Jeffords is positive that the show's spin-off could happen soon. He mentioned on Entertainment Weekly that he could see a Brooklyn Nine-Nine movie happening now that Peacock is fashioning its entertainment. 
However, nothing is yet to materialize, guys. For now, the only way to connect with detective Jake and the rest of the Brooklyn Nine-Nine cast is by watching the show's episodes, available on various streaming platforms, including Hulu, Apple TV+ and Disney+.
Scroll Down for Comments and Reactions