News
Amber Heard and Johnny Depp Courtroom Fashion
Amber Heard and Johnny Depp Courtroom Fashion
All eyes and ears are on Amber Heard and Johnny Depp as they air their dirty laundry in court. Both sides are claiming that their ex-spouse defamed them publicly, and both are passionate to defend their side.
While this court case has certainly divided social media, they have certainly upped the ante in terms of courtroom fashion- in fact, they may have redefined the whole thing! 
Scroll down as we talk about the hair, suits, and jewelry of these style icons.
To a classic braided bun showcasing a medium and large loose braid:
The Hair
Amber's braids are certainly the center of attraction when courtroom fashion is discussed. They are always clean, and stylists say, actually go with practically any face shape.
We've seen Amber sport a Mohawk style-braid-
When Amber is not sporting a braid, you can see her often with side-swept hairstyles- almost wispy, and always conveying a look of innocence. She's worn one with wavy locks down the right side of her face- the side facing away from the jury:
And even a pulled-up in a messy bun:
The Suits
They say imitation is the sincerest form of flattery but if you are mimicking your ex's fashion in the middle of a multi-million-dollar court case, it becomes downright creepy- at least that's what social media thinks.
Johnny Depp showed up to trial wearing a Gucci tie with bee embroidery on it. Amber literally followed suit the next day with almost the exact same tie-
This conscious or not fashion mimicking happened again when Johnny showed up in a gray suit, and Amber did the same the day after.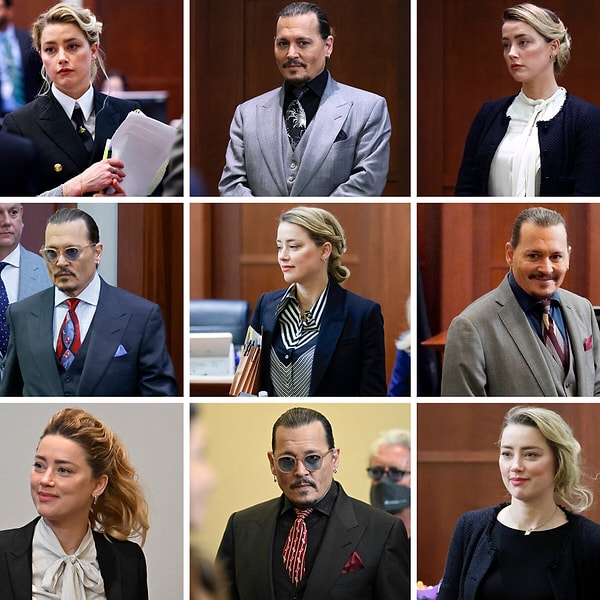 Amber's Suits
Now that both parties have made their closing statements and the jury is currently deliberating on a verdict, we can now take better stock of the significance (if any) of their courtroom looks and whether or not it will help their case.
Amber Heard's wardrobe in the final week of the testimony is a far cry from the plain black dress she initially wore when she made abuse allegations against Depp back in 2016. She has since moved on to wearing sharp suits that exude power and confidence. 
Experts have argued if her fashion choices have indeed made a positive impression on the jury, consciously or otherwise. Many believe it is a step in the right direction, and that wearing the suits is saying that she "means business".
The message is loud and clear- she is an empowered woman despite the alleged abuse. Moments in the trial where she would break down despite herself during cross-examination only served to stress this point. Whether or not the execution is convincing or genuine is up to the jury.
Just the same, it is undeniable that Heard's gender-neutral (if not masculine) outfits have set a fashion precedent on how women dress for court.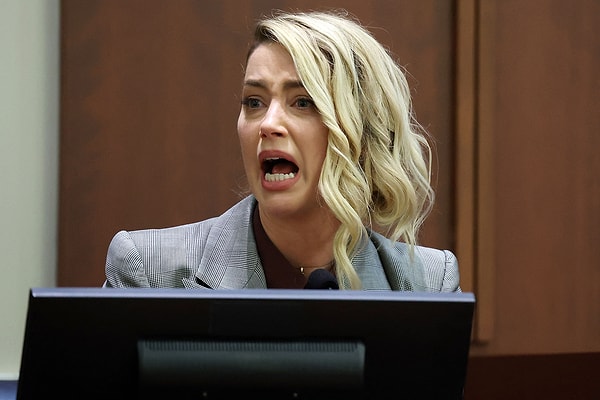 The Rings
Johnny Depp is known to wear chunky rings almost daily. It became the subject of a good part of the trial with Depp's lawyers saying that if indeed their client punched Amber, the injuries would have been significant given his heavily adorned knuckles. The rings' relevance in the case cannot be downplayed.
Depp is known to be unconventional when it comes to fashion, and clearly, it is part of his creative expression. Eagle-eyed court followers couldn't help but notice that he even wore a ring with the word TRUTH on it.
Quite befitting, considering that the Pirates of the Caribbean star has repeatedly stated that he wanted a chance to share his story, his truth, to the public.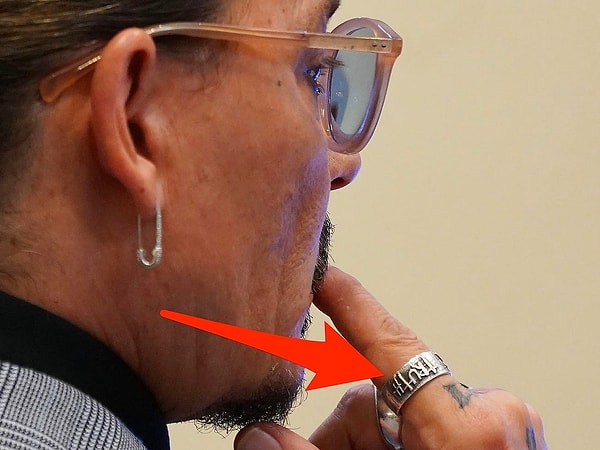 Kate Moss
One of the most anticipated moments in the Depp vs Heard trial was the Kate Moss testimony. While the testimony could indeed prove crucial to Depp's case, fashion observers meanwhile were eager to speculate as to what a true fashion literate would wear on the witness stand. 
Much has been made of Moss' pussy bow and jacket ensemble. While an untrained eye would take no notice of her seemingly unremarkable courtroom wardrobe, keen-eyed observers were quick to note its significance.
Historically, the pussy bow is associated with women who are brazen enough to invade traditionally male territory such as the workplace. It hints at "defiance" and is subversive without being crude or obvious. It was designers Coco Chanel and Yves Saint Laurent who popularised (if not radicalized) the look in the 60s. The fact that it was paired with trousers only cemented its reputation as a feminist fashion statement. Recently, Balenciaga's Resort 2023 show at the New York Stock Exchange featured a model wearing a voluminous black satin pussy bow with a latex gimp mask.
Moss' take was soft and subtle, wearing it with a classic black lapelled jacket- almost in direct contrast to Heard's assertive take on power dressing. It feels less contrived, a genuine no-nonsense, "I'm not going to perform for the media circus" statement. The ensemble didn't take the focus away from her arguably crucial (albeit short) testimony.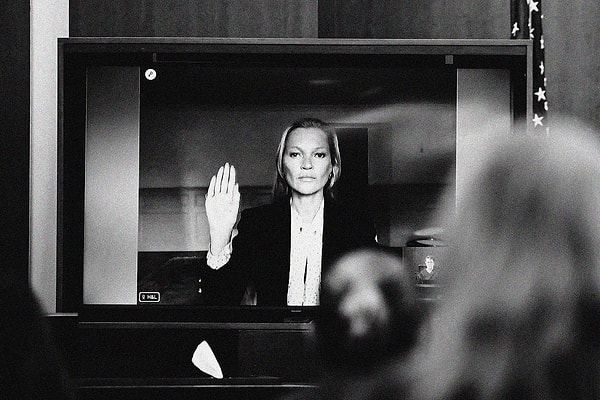 Scroll Down for Comments and Reactions