News
Alex Pritz's 'The Territory' Takes Viewers to the Beloved Amazon Rainforest
Alex Pritz's 'The Territory' Takes Viewers to the Beloved Amazon Rainforest
The Territory is a documentary film directed and produced by Alex Pritz for National Geographic and Disney Plus. 
The film launched on National Geographic in August 2020 before it recently acquired a Disney+ December release date. 
National Geographic's The Territory managed an outstanding 7.6 out of 10 stars- meaning it's worth it for Disney+ subscribers to try it.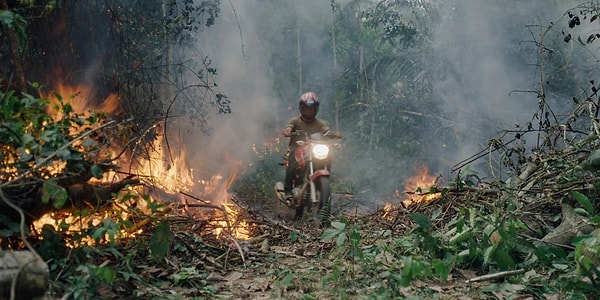 What's 'The Territory' About?
The Territory offers a deeper look into the Amazon Rainforest's long-lived fight through a young leader of the Iru-eu-wau-wau community who tries to counter-attack the significant deforestation by settlers, colonizers, and farmers. 
Thanks to advanced technology, The Territory showcases Amazon Rainforest's heartwarming landscape, supported by finely blended sound techniques. 
The film will also take viewers to the Iru-eu-wau-wau community as settlers and farmers burn, cut, and clear trees from the beloved Amazon forest. Amazon's fight started years ago, although the intensification of the COVID-19 pandemic affected its flow. You cannot afford to miss the battle when The Territory launches on Disney+.
Alex Pritz's The Territory joins other Disney+ documentaries such as We Feed People, Sketchbook, The Beatles: Get Back, The Rescue, and Folklore: The Long Pond Sessions.
Is There a Trailer for 'The Territory'?
Yes. National Geographic released the official trailer for The Territory in June ahead of its August launch on the platform. The trailer kicks off with the Iru-eu-wau-wau people burning down bushes in the Amazon forest as the anti-deforestation advocate approaches.
 It proceeds to showcase different opinions from the civilians concerning deforestation. Others seriously condemn it for ruining their life, while others do it to make a living.
Who Creates 'The Territory'?
Besides Alex Pritz, other producers include Lizzie Gillett, Gabriel Uchida, Will N. Miller, Sigrid Dyekjaer, and Darren Aronofsky. Katya Mihailova undertook the music department as Carlos R. Felice edited. 
Several production companies united for The Territory's success, including TIME Studios, Passion Pictures, Protozoa Pictures, Documist, Real Lava, and XTR. The Territory is exclusively shot in the Amazon Rainforest in Brazil.
When is 'The Territory' Launching on Disney+?
The Territory lands on Disney Plus on Friday, December 2nd 2022, running for 1 hour and 25 minutes. 
The streaming platform charges $7.99 or $79.99 for monthly or yearly subscriptions.
Scroll Down for Comments and Reactions