News
Action Thriller 'Contraband' (2012) Arrives on Netflix This July – Trailer, Release Date and More!
Action Thriller 'Contraband' (2012) Arrives on Netflix This July – Trailer, Release Date and More!
Former smuggler Chris Farraday travels to Panama in search of millions of dollars worth of fake currency in order to shield his brother-in-law from a drug lord.
Mark Wahlberg stars in this 2012 American action thriller film directed by Baltasar Kormákur.
'Contraband' Trailer
The trailer for the film 'Contraband' is already available on Youtube. The trailer can also be watched below:
'Contraband' Plot
Chris Farraday (Mark Wahlberg), an ex-smuggler, renounced his illicit activities long ago. But when his brother-in-law Andy (Caleb Landry Jones) botches a narcotics deal for a mafia boss (Giovanni Ribisi), Chris is left to pay the price, forcing him back into the game. 
Chris puts together a crew with the aid of his best friend (Ben Foster) to flee to Panama and reclaim a large sum of fake currency. He must use his rusty talents to finish the job before his family suffers when things go wrong.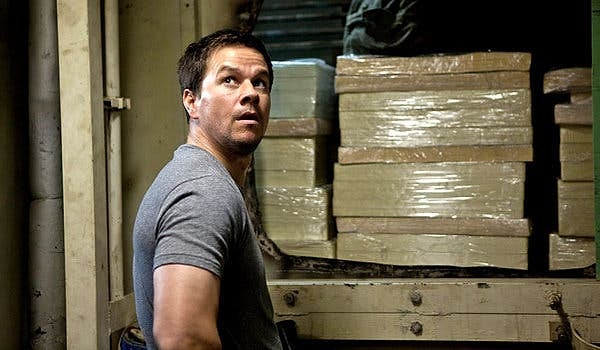 'Contraband' Cast
'Contraband' features the following cast:
Mark Wahlberg as Chris Farraday

Kate Beckinsale as Kate Farraday

Ben Foster as Sebastian Abney

Caleb Landry Jones as Andy

Giovanni Ribisi as Tim Briggs

Diego Luna as Gonzalo

J. K. Simmons as Captain Redmond Camp

Lukas Haas as Danny Raymer

Robert Wahlberg as John Bryce

Jaqueline Fleming as Jeanie Goldare

William Lucking as Bud Farraday

David O'Hara as Jim Church

Kirk Bovill as Crewman

Lucky Johnson as Tarik

Viktor Hernandez as Edwin

Ólafur Darri Ólafsson as Olaf

Jason Mitchell as Walter
'Contraband' Release Date
Reykjavk-Rotterdam, a 2008 Icelandic film with Baltasar Kormákur in the lead, served as the inspiration for the movie. On January 13, 2012, Universal Pictures made it available in the US.
'Contraband' releases on Netflix and will be available to stream on-site on Friday, July 1, 2022.
Getting ready for the release of 'Contraband' on Netflix? Tell us what you think in the comment section below.
Scroll Down for Comments and Reactions