News
'A Perfect Pairing': Release Date, Cast, Synopsis, Trailer & Everything We Know
'A Perfect Pairing': Release Date, Cast, Synopsis, Trailer & Everything We Know
'A Perfect Pairing' is a romantic comedy about an aspiring LA wine executive who travels to Australia to land a contract with a family wine company but finds up working as a farmhand to prove herself to the owner.
'A Perfect Pairing' Release date
'A Perfect Pairing' is available to stream on Netflix starting Thursday, May 19, 2022.
'A Perfect Pairing' Trailer
In the trailer, Lola is fed up with her work and decides to start her own wine distribution firm. She is seen heading to Australia to persuade a family winery to sign a contract with her, but she is turned down. She ends up volunteering as a farmhand to prove herself. She is shown messing up the job throughout the teaser, promising an entertaining, passionate experience.
'A Perfect Pairing' Plot
'A Perfect Pairing' follows Lola, a Los Angeles businesswoman who abandoned her work at a wine firm to pursue her goal of opening her own winery. She travels to Australia to meet with Vaughn Family Wines in the hopes of expanding her client list, but they aren't interested in dealing with her or her new company. She starts as a farmhand on their sheep farm, which is harder than it appears, to show them she's a hard worker and worth it for them to choose and work with her company.
Lola, who is used to working as an office executive, does not like the work, so a station manager named Max teaches her various tasks. The two become friends while training her, and romantic sparks appear to ignite. However, it appears like Max is concealing certain information from Lola, making it harder for her to lean into her affections while she is unaware of his secrets. Lola's wine firm will hopefully begin with Vaughn Family Wines as a client, with a happy ending for her and Max.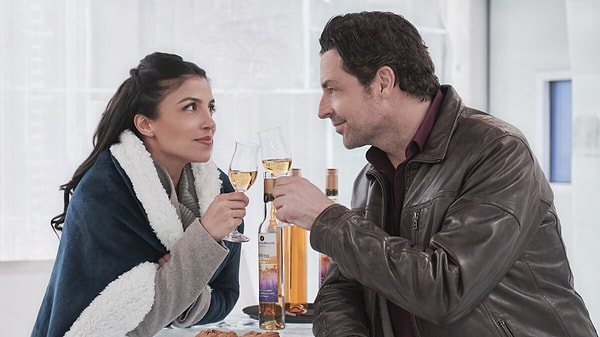 'A Perfect Pairing' Cast and Creators
Lola and Max are played by Victoria Justice and Adam Demos, respectively. It's worth noting that Justice has already played a character named Lola. Justice is most recognized for her roles in Zoey 101 (where she played Lola Martinez) and Victorious when she was younger. Meanwhile, Demos's other Netflix projects include Falling Inn Love and Sex/Life..
In addition to Justice and Demos, several more cast members have been revealed, however not all of their roles have been confirmed. Nicholas Brown plays a character named Hamish, according to the film's IMDb profile. Korey Williams (Kong: Skull Island), Luca Sardelis (Nowhere Boys), Craig Horner (Once Upon a Time, H2O: Just Add Water), Lucy Durack (Neighbours), Natalie Abbott (Aftertaste), Jayden Popik (Woke), Antonio Alvarez, Samantha Cain, and Emily Haven are among the supporting cast members.
'A Perfect Pairing' is directed by Stuart McDonald and written by Elizabeth Hackett and Hilary Galanoy.
Are you looking forward to the coming of 'A Perfect Pairing' on Netflix on Thursday, May 19th? Let us know in the comments below.
Scroll Down for Comments and Reactions