News
7 Serial Killer Movies and Series Like 'Monster: The Jeffrey Dahmer Story'
7 Serial Killer Movies and Series Like 'Monster: The Jeffrey Dahmer Story'
Can't get the bloody Dahmer chills out of your system? Then there is no use in moving on if there is more to find.
For starters, Dahmer—Monster: The Jeffrey Dahmer Story is a story about love—of killing and bloodbaths. This Netflix original series covers the brutal crimes of a psychopathic killer, Jeffry Dahmer, who Evan Peters plays. The stain of terror left by this series is undying; people worldwide are now brutally thirsty for more. Thankfully, we have this list of shows and TV series for you to massacre after Dahmer.
Henry: Portrait of a Serial Killer
Henry: Portait of a Serial Killer is a 1986 true-to-life psychological horror crime film covering Henry Lee Lucas' murderous lifestyle, travelling across the country to assassinate random people. Michael Rooker starred as the nomadic serial killer, together with his partner in crime, Otis, played by Tom Towles. The brutal emphasis of the details in this twisted murder series along with the metaphoric performances of the actors made this film a trigger of horrifying pleasure that your gruesome-craving system shouldn't miss. The slasher movie was given an X rating because it had both good and bad things said about it.
Have you had enough of gruesomeness? Try to be refreshed by this unique approach to the crime series. 'Monster' is a 2003 American biological crime drama film following the life of Aileen Wournos, played by Charlize Theron, a prostitute who turned out to be a serial killer. After being brutally molested and beaten by a client, Aileen Wournes started murdering her clients and claimed it to be self-defense. She kills after killing. Her murders are uncontrollably brutal, believing that every client she claims is there to rape him. This unique approach of the film shows the other perspective of crime films and documentaries as it delivers a reason for killing that is somehow justifiable. This emotionally thrilling life of Aileen up to her arrest marked her as America's first female serial killer. After the movie came out in 2003 and did well, it won a lot of awards and nominations.
What do you think happens to people who are obsessed with true crimes? I'll Be Gone in the Dark has an answer. It is a true-crime documentary television series containing the terrorizing story of America's 'Golden State Killer. The story revolves around Michelle McNamara in her quest to investigate the killer, who was said to have invaded more than 50 homes, typically raping his victims before finally murdering them. At the completion of her book, the six-part series of the documentary reveals how some of the victims tragically survived and revived the monstrous act of the so-called east area rapist and original night stalker, who lavished his freedom for a very long time. The obsession of McNamara with this case leads to the capture of the culprit. But what happens along the way remains a mystery unless you tune in to HBO and investigate with other true-crime suckers.
Black Bird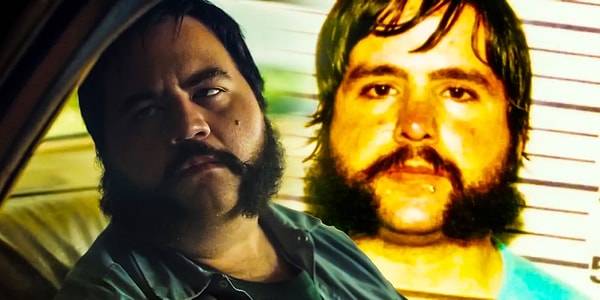 If you want to detach from the true-to-life killing sprees and wish to be a little fictional this time, then this one's for you. Black Bird is a 2022 six-episode crime drama based on the autobiographical novels In with the Devil: A Fallen Hero, a Serial Killer, and a Dangerous Bargain for Redemption by James Keene and Hillel Levin. The story begins with Jimmy Keane, played by Taron Egerton, being arrested for a crime of dealing narcotics by Operation Snow Plow and sentenced to 10 years in prison. However, given his charismatic personality, the FBI offered him a dangerous deal: he would be transported to a maximum security prison to befriend Larry Hall, a suspected murderer, to admit his crime, in exchange for his commuted sentence. Jimmy's quest to convince the suspect to admit his crimes took a turn as he continued to unveil the truth about the crime. But, is Larry Hall the real serial killer? Never miss the chance to twist your mind while investigating the screen.
Double the fun with not just thrills but fear, with a taste of gore-fest as you stream! Hannibal is an American psychological horror thriller which includes mangled bodies and exquisite dishes.
The early relationship between Hannibal Lecter (Mad Mikkelsen), a psychiatrist and a gourmet who is also a serial killer and cannibal in disguise, and Will Graham (Hugh Dancy), a serial killer hunter who often identifies himself as the killer of the murders he investigates. When Hannibal finds out that Will can feel what the serial killers feel, he sets out to break Will's fragile mind and turn him into one of them.
Rillington Place is a biographical crime drama series about a real-life WWII English serial killer  John Christie, portrayed by Richard Attenborough, and the wrongfully accused Timothy Evans (Nico Mirallegro). Christie's crimes were considered some of the most notorious in Britain, and she is accused of murdering at least eight women. He was lurching towards a young woman in desperation of an abortion, which at this time is considered an illegal thing to do, and finally delivered a deceitful murder to the lured prey. The Rillington Place was first shown on BBC One, where the way the characters were portrayed was praised.
Extremely Wicked, Shockingly Evil, and Vile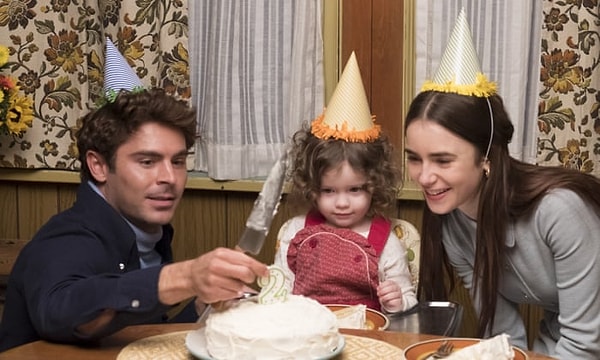 Extremely Wicked, Shockingly Evil and Vile is a 2019 American biographical crime drama film reliving the killing spree of one of the most talked about serial killers, Ted Bundy. The story covers the life of a law student, Bundy, played by Zac Efron, who, in his time, was accused of mass murdering women and then stood up to defend himself in the court of law. Despite the charges leveled against him, he was praised by the nation for how he led people to believe his innocence. The leading twists and turns of the events mirror how reality is easily messed up with the words spoken by killers in disguise.
Scroll Down for Comments and Reactions