4 New K-drama Series Coming To Netflix This December: Satisfy Your Binge Cravings
News
>
4 New K-drama Series Coming To Netflix This December: Satisfy Your Binge Cravings
Looking for some new K-Drama this upcoming Christmas vacation? Trying to look for the latest K-drama series? In this article, we will discuss the latest K-Drama series that you should add to your watch list.
As the Christmas season is fast approaching, Netflix offers the latest K-Dramas that you will surely love to watch with your friends and family. A long weekend this season will provide you with the relaxation you deserve, especially when accompanied by the latest K-Dramas on Netflix and some upcoming series in December.
Alchemy of Souls: Light and Shadow (Season 1)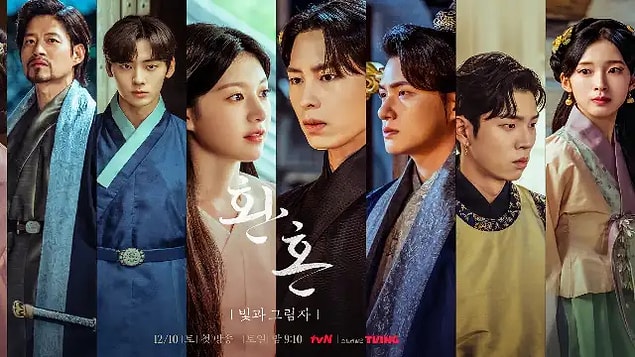 Episodes: 10
Genre: romance, action, fantasy
Duration: 80 minutes
Lee Jae Wook plays Jang Uk, and Jung So-min plays Mu Deok-I.Go Yoon Jung as Nak-su, Hwang Min Hyun, as Seo Yul, Shin Seung Ho as Go Won, Arin as Jin Cho-Yeon, and Yoo Joon Sang as Park Jin
Expected Release Date: December 10, 2022
Alchemy of Souls: Light and Shadow is part 2 of Alchemy of Souls, which has a 9.9% rating on Netflix. With the popularity of Part 1, it is also expected that Light and Shadow will be aired with high ratings, especially since the product reduced the series to only 10 episodes. Starting in the second week of December, the TV show will air on Netflix every Sunday and Saturday.
The story is about the scandalous birth of Jang Wook, who belongs to the noble family of Jang in Daeho. Jang Wook became the apple of people's eyes as he started to be a troublemaker. He met Naksu, an elite warrior trapped in the body of the physically weak Mu Deok, who secretly taught him to fight. The plot revolves around the love of two young mages who must overcome their twisted fate by using forbidden magic known as 'Alchemy of Souls.'
With its good feedback and high ratings, this K-Drama series should be added to your list of must-watch Netflix series this December.
The Glory (Season 1)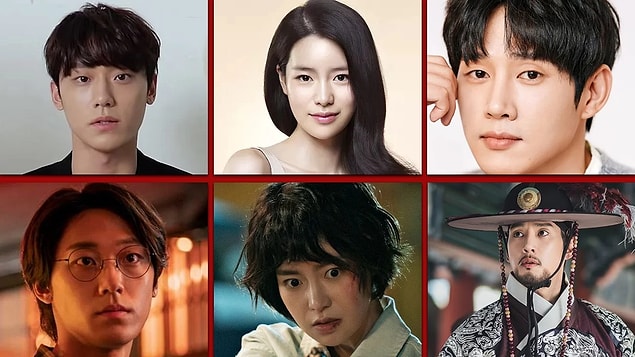 Episodes: 8
Genre: drama, thriller
Duration: 60 minutes
Starring: Song Hye Kyo as Moon Dong-Eun, Lee Do Hyun as Ju Yeo-Jeong, Lim Ji Yeon as Park Yeon-jin, Park Sung Hoon as Jeon Jae-Joon, and Yeom Hye Ran as Kang Hyeon-nam.
Expected Release Date: December 30, 2022
As everyone has been waiting for, The Glory has already gained popularity as many fans are anticipating the release of the K-Drama, especially when famous Korean artists are rumored to be cast in the series. Ahn Gil Ho directed the series, which was written by Kim Eun Sook. With its main role led by famous actor Lee Do Hyun, many were looking forward to the collaboration of both known actors and actresses in the industry.
Song Hye Kyu, who will portray the character of Moon Dong Eun, has been an aspiring architect since she was young. But, just like in high school stories and adolescent life, she will face difficulties as a target of school bullies. In this situation, she will be forced to drop out of school. The plot revolves around Moon Dong Eun's life and her vengeance on her bullies, especially since she became a teacher in the future. As one of her students became a victim of her bullies, she will exact vengeance on those who deprive her of her dreams.
I'm looking forward to Song Hye Kyo and Lee Do Hyun's collaboration. Make sure to add this series to your watch list.
Under the Queen's Umbrella (Season 1)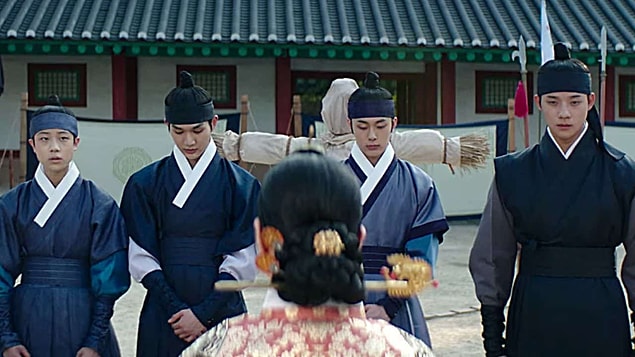 Episodes: 16
Genre: Historical
Duration: 60 minutes
Starring: Kim Hye Soo as Queen Im Hwa Ryeong, Kim Hae Sook as Queen Dowager, Choi Won Young as King Yi Ho, Bae In-hyuk as Crown Prince, Moon Sang Min as Grand Prince Seongnam, Yoon Sang-Hyeon as Grand Prince Muan, Yoo Sean-Ho as Grand Prince Gyeseong, and Park Ha-Joon as Grand Prince Ilyoung
Expected Release Date: December 4, 2022
Recently, the 8th episode of the series was one of the top 20 highest-rated cable television series in South Korea. Now, producers are expecting the series to rise even higher on Netflix. With its success and popularity, you may want to add this new K-Drama series to your list. Under the Queen's Umbrella was directed by Kim Hyung-sik in a Studio Dragon production.
The plot revolved around troublemaking princes who caused chaos and problems in the palace. As a member of a royal family, they will be obligated to act accordingly, as they will be trained as the crown prince by their mother, Queen I-m Hwa Ryeong, who's short-tempered and sensitive. The supposed elegance and grace of the queen were lost as she protected the throne from her son's competitors, who were also planning to take over the kingdom. The story collided with the struggles of Queen Im Hwa Ryeong, both as ruler and protector of the palace and as the loving mother of her five sons.
This K-Drama series will undoubtedly be the best this December if you enjoy historical films.
Behind Every Star (Season 1)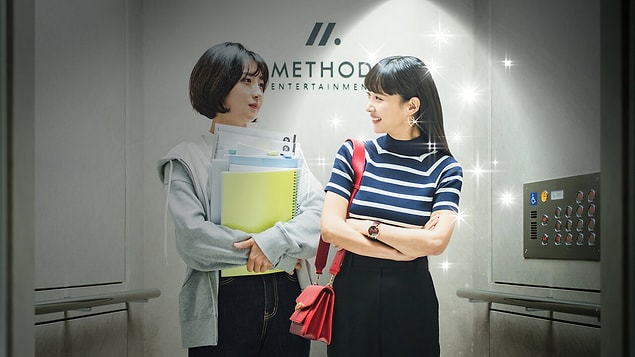 Episodes: 12
Genre: Romance, Comedy
Duration: 70 minutes
Starring: Lee Seo Jin as Tae-Oh or Matthew, Kwak Sun Young as Chun Jae-In, Seo Hyun Woo as Kim Jung-don, and Joo Hyun Young as So Hyun-Joo
Expected Release Date: December 13, 2022
This new K-drama series will be aired every Monday and Tuesday and consist of 12 episodes. The story is set around Method Entertainment, which depicts the personal lives and work of the company's employees. Directed by Baek Seung-Ryong, the K-Drama series was inspired by a French TV series created by Fanny Herrero, 'Call My Agent.' As celebrity managers, they will be dealing with different highs and lows in their field of work. The highlight of this K-drama series is the struggle of managers to protect their stars while dealing with politics and personal problems.
What K-Dramas do you want to watch this coming December? Tell us in the comments below.