News
'3 Ninjas: Kick Back (1994)' Arrives On Netflix In May 2022
'3 Ninjas: Kick Back (1994)' Arrives On Netflix In May 2022
'3 Ninjas Kick Back,' directed by Charles T. Kanganis, was released in 1994. It's the follow-up to the film 3 Ninjas. Despite the fact that it was launched as the second installment of the franchise, Kick Back is the third installment of the 3 Ninjas series in terms of chronological order.
The other sequel, 3 Ninjas Knuckle Up, was originally planned to be made concurrently with the first film and with the same actors, but due to distribution complications, it was only released in 1995. Only Max Elliott Slade reprises his role as Jeffrey 'Colt' Douglas, one of the three main protagonists, from the previous movie. Mori's last name changes from Tanaka to Shintaro for no apparent reason throughout the film. It is the only film in the series to receive a video game adaptation.
'3 Ninjas: Kick Back (1994)' Release Date
'3 Ninjas Kick Back' will be available for streaming on Netflix on May 1st, 2022.
'3 Ninjas: Kick Back (1994)' Trailer
'When thieves try to steal an ancient dagger from their grandfather, three young brothers trained as ninjas head to Japan and land in martial arts mayhem.'
'3 Ninjas Kick Back' trailer is available on YouTube. You may also have a sneak peak of the film below.
'3 Ninjas: Kick Back (1994)' Storyline
During a championship baseball game, the three boys learn that their grandfather is in peril in Japan and rush out to assist him, forfeiting the game. When they arrive in Japan, they must use all of their abilities to protect him from an old foe who has returned to seek vengeance.
The three underage ninjas find themselves in the heart of martial arts mayhem after accompanying their grandfather to Japan. Rocky, Colt, and Tum Tum are up to their ears in high-kicking action and rapid-fire comedy as they are pursued by a moronic trio of brain-dead robbers and an army of well-trained ninjas. Because of the growing trend in family films, experienced South Korean filmmaker Simon Sheen opted to blend the theme of Asian martial arts with an American children's comedy for his first American feature.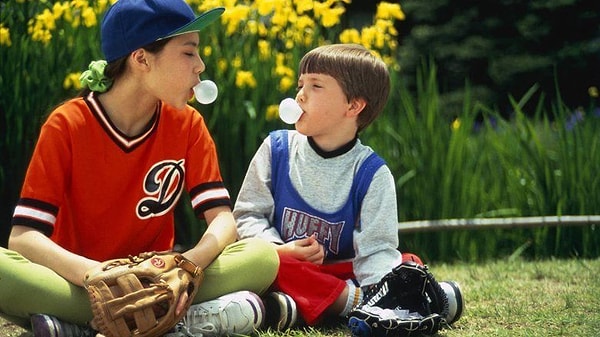 '3 Ninjas: Kick Back (1994)' Cast
Victor Wong as Grandpa Mori "Shintarō" Tanaka

Max Elliott Slade as Jeffrey 'Colt' Douglas

Sean Fox as Samuel 'Rocky' Douglas Jr.

J. Evan Bonifant as Michael 'Tum-Tum' Douglas

Caroline Junko King as Miyo

Alan McRae as FBI Agent Sam Douglas Sr.

Margarita Franco as Jessica Douglas

Sab Shimono as Koga

Dustin Nguyen as 'Glam'

Angelo Tiffe as 'Slam'

Jason Schombing as Vinnie

Masashi 'Killer Khan' Ozawa as Ishikawa, Koga's Bodyguard

Scott Caudill as Darren, The Bully

Shunichiro Yunoki as Grand Master
Are you excited for the arrival of the film '3 Ninjas Kick Back' on Netflix on May 1st, 2022? Let us know in the comment section below.
Scroll Down for Comments and Reactions