News
25 Winter Nail Arts You'll Want to Try This Season
25 Winter Nail Arts You'll Want to Try This Season
As winter approaches, it's time to switch up your beauty routine to embrace the season's colors. Your makeup and wardrobe are probably already in line with the winter palette, but don't forget about your nails! Classic winter nail polish shades include burgundy, navy blue, red, and crimson. This year, however, the trend is all about having fun with low-effort nail designs. If you're looking for inspiration, we've got you covered. In this article, we'll showcase some exciting winter nail ideas that are sure to warm you up on even the coldest days.
1. Fine details are always attractive! The minimalist, silvery pinstripe look will look very nice on your nails.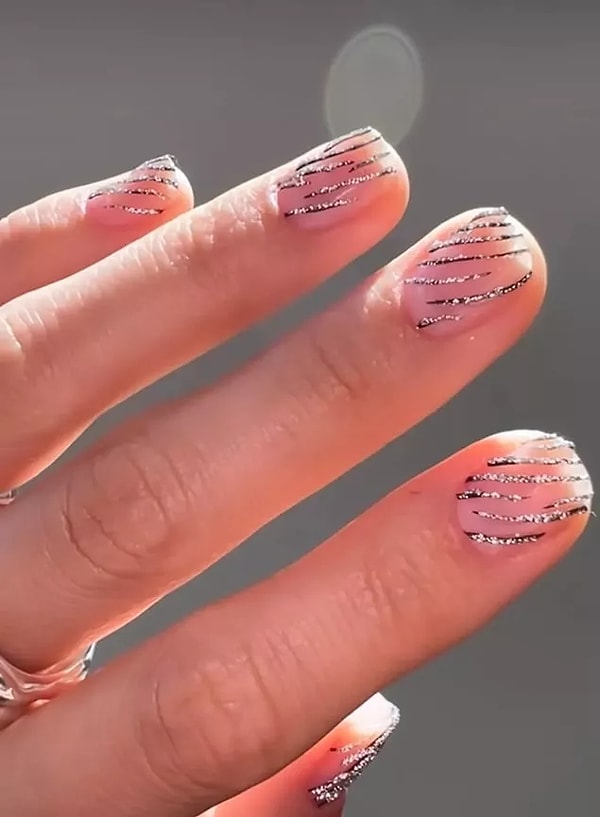 2. Chrome powder is indispensable in the winter season. Dark tones are indispensable colors in winter. When these dark tone nail polishes are combined with chrome powder, a very stylish image has emerged.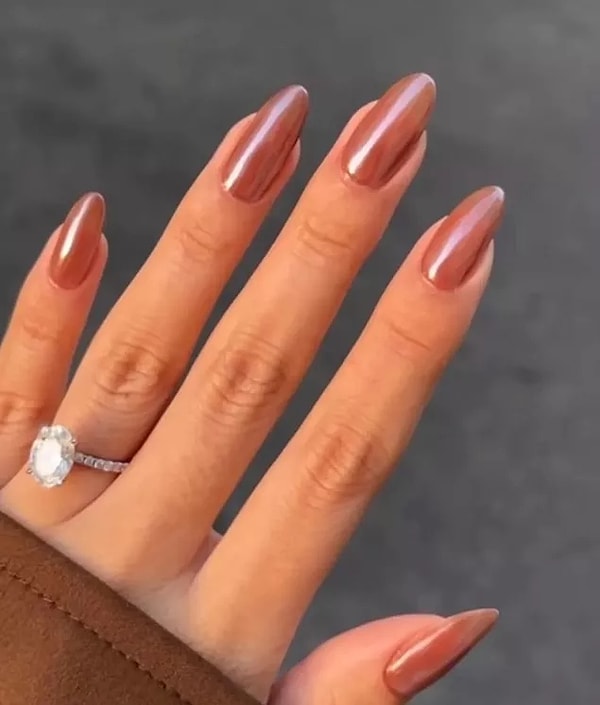 3. We are here with a manicure inspired by the 70s! You can get a more stylish image by adding metallic nail polish to this nail art, which is a combination of dark shades in winter.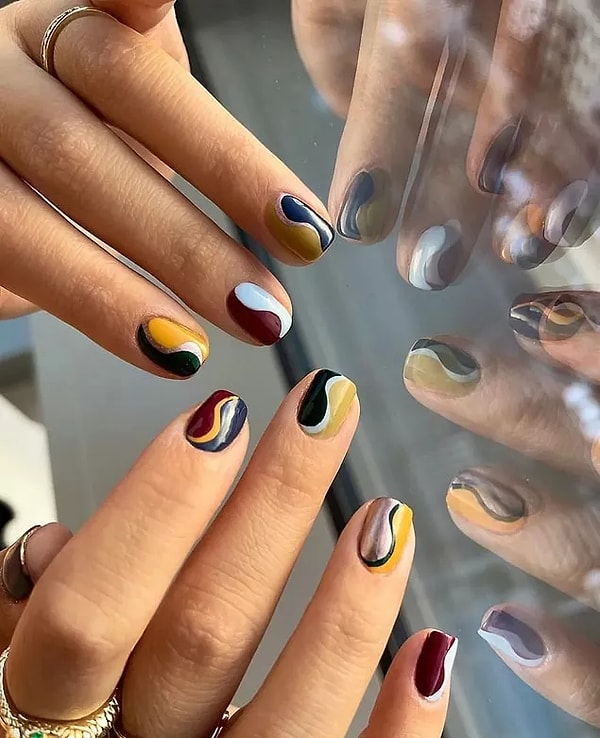 4. Draw attention to your hands with holographic starry, green chrome powdered nails.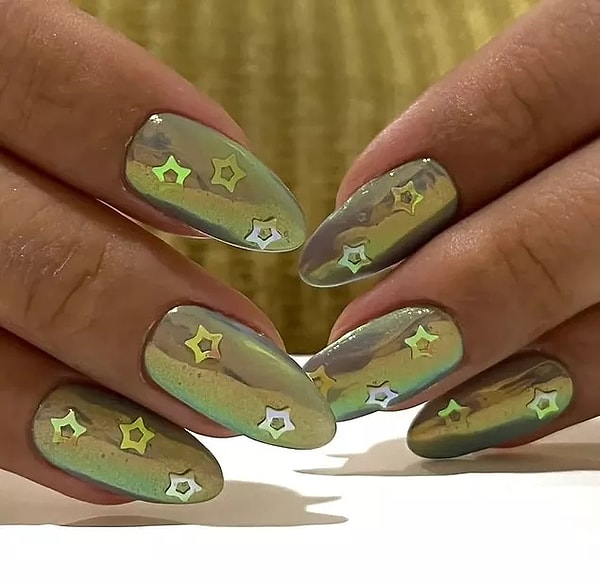 5. Why would you use one glitter nail polish when you can use two? If you are tired of simple nails, these ombre glitter nails are for you.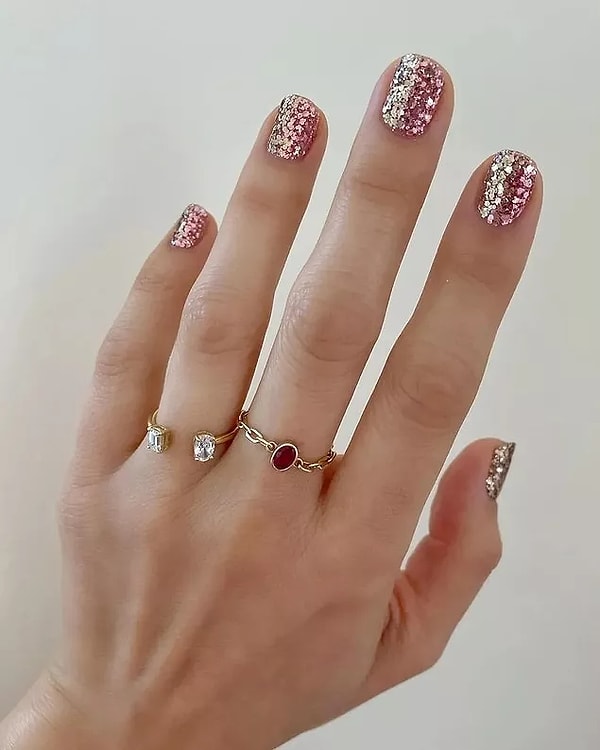 6. Let your nails shine like a jewel with a single flashy line! These flashy lines will make your nails look longer.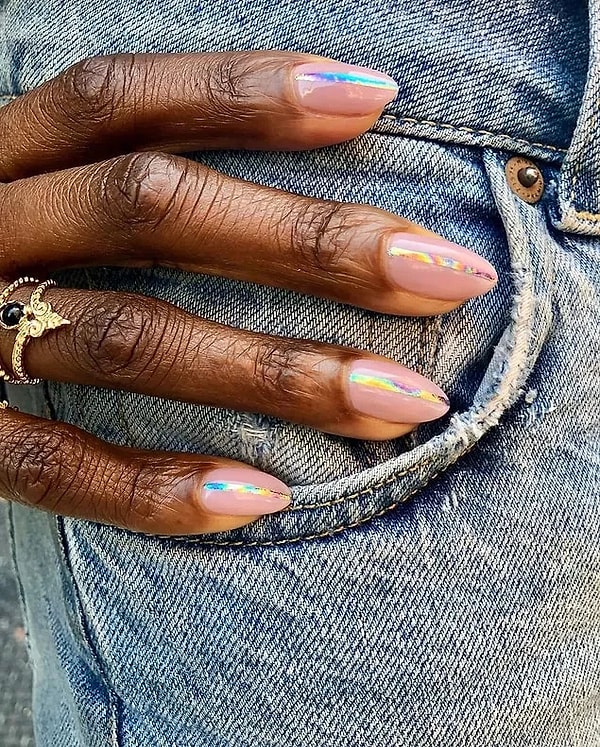 7. The most perfect and stylish nails we have ever seen may be champagne sparkly nails.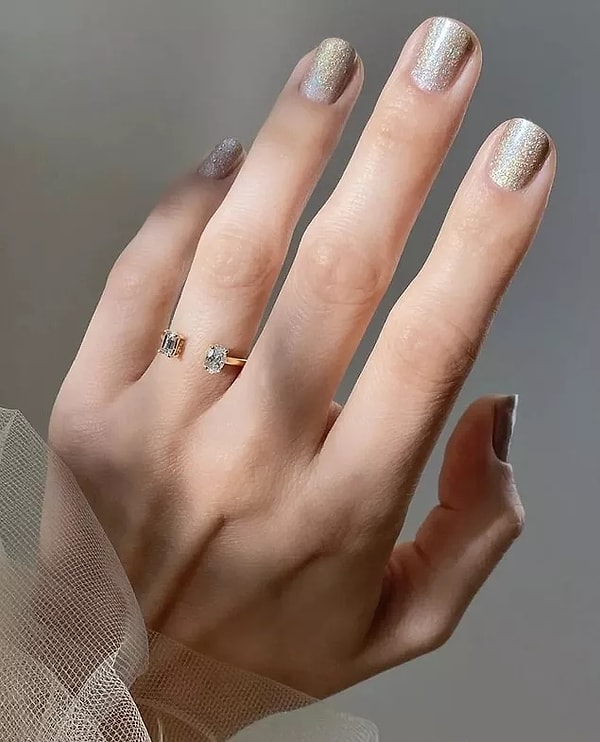 8. Let's look at the combination of pastel shades, which is an easy, indispensable color of every season that you can do yourself, from this point of view.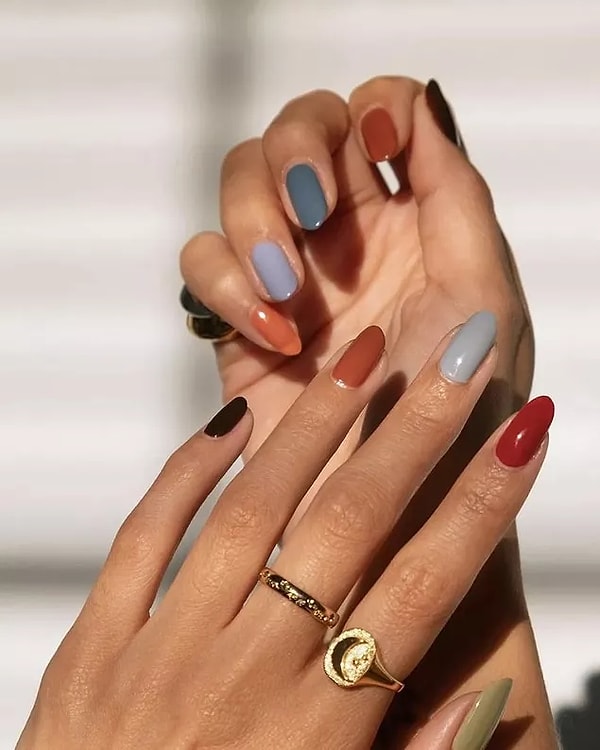 9. Let your nails shine like stars with burgundy and gold glitter with pinstripe French manicure!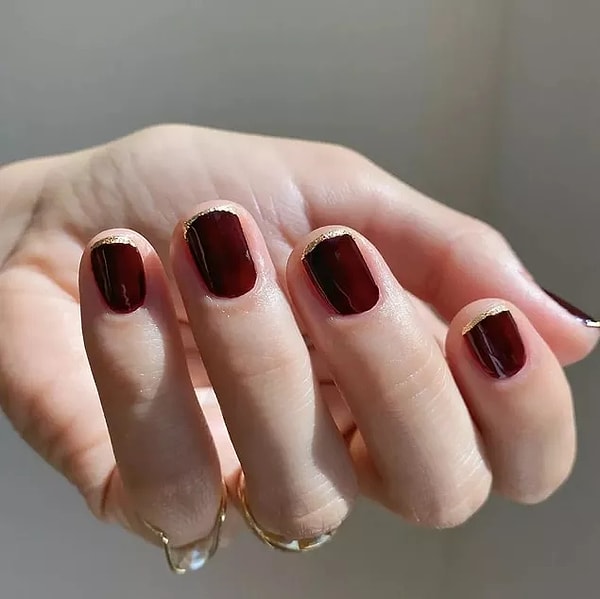 10. If you want to keep your eyes on your nails, this silver glitter nail polish is for you!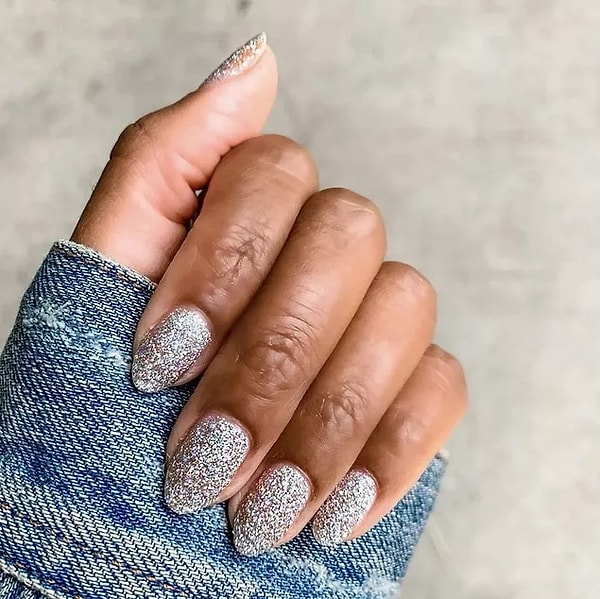 11. If you say you want the most stunning and eye-catching nail art, you should try confetti glitter nails.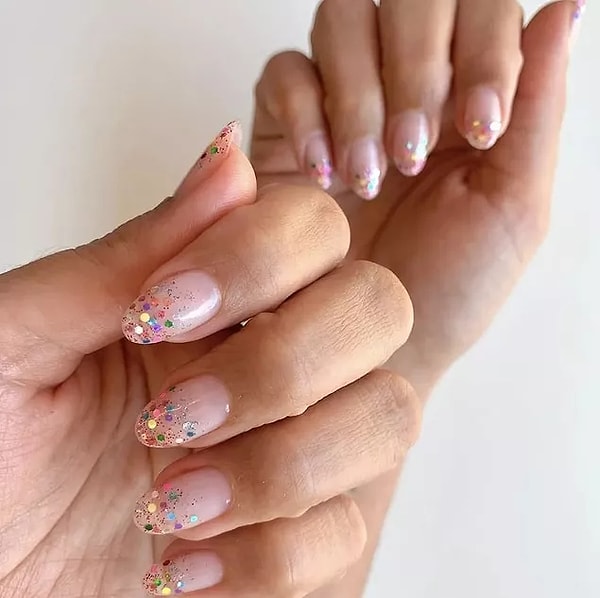 12. A beautiful flower! The daisy patterns on the green-based nail polish color look very elegant.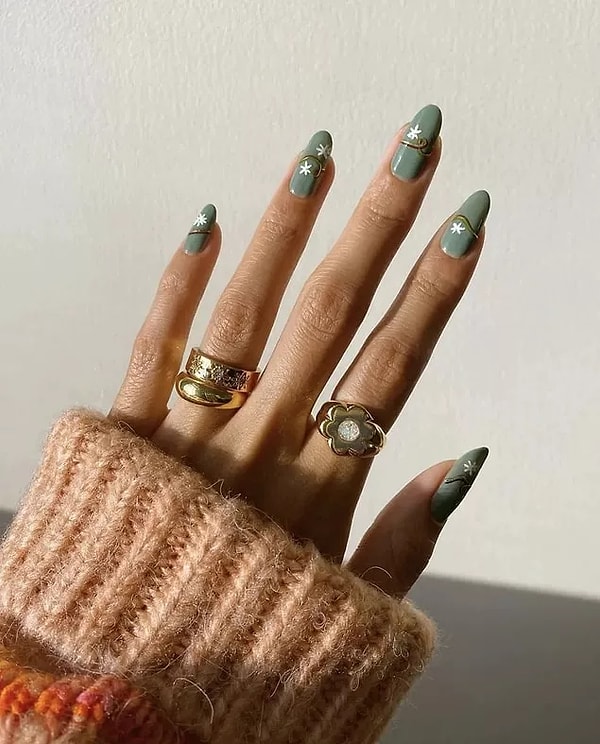 13. There is nothing more delicious than a mug of hot chocolate in winter. How about carrying these hot chocolate tones on your nails?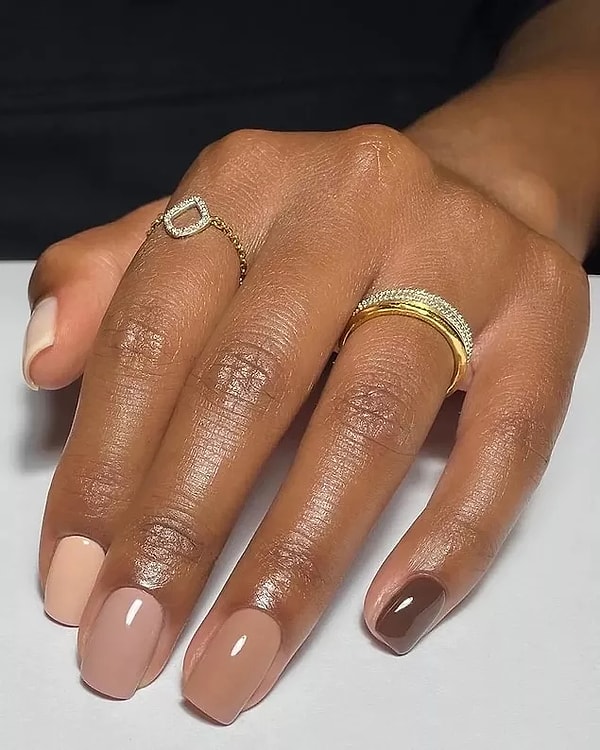 14. How chic it looks when abstract lines, shapes and French manicure come together!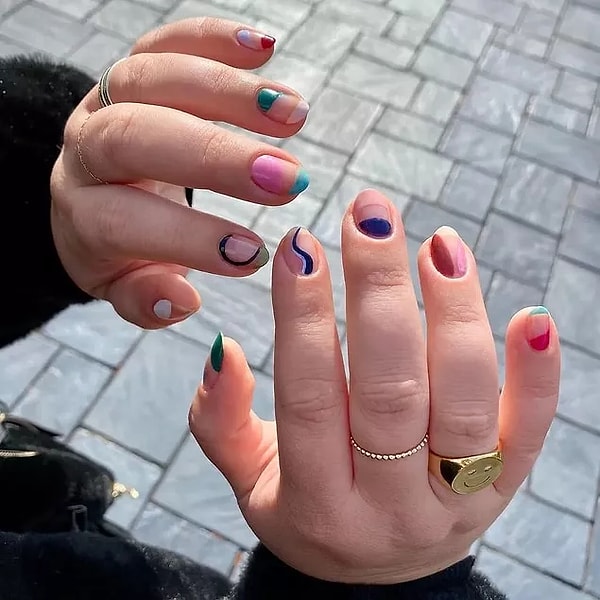 15. It's not really winter until your fingernails are covered in snow! We loved this frosted nail look very much.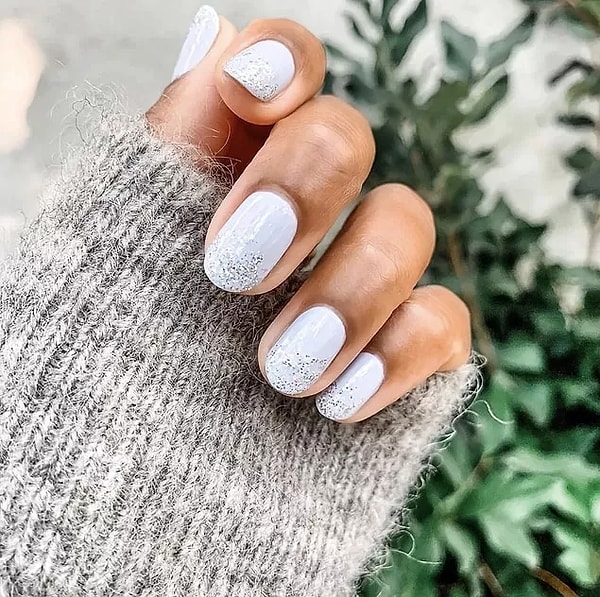 16. The classic, white-tipped French Manicure, which is the trend and indispensable of every season.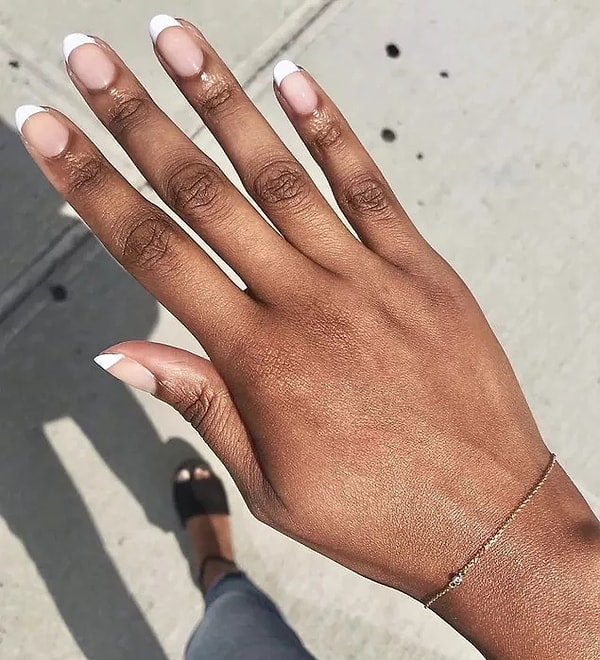 17. If you are tired of the classic French manicure, take a look at this. You will have achieved a simple and stylish look on your thin, chrome-tipped French nails.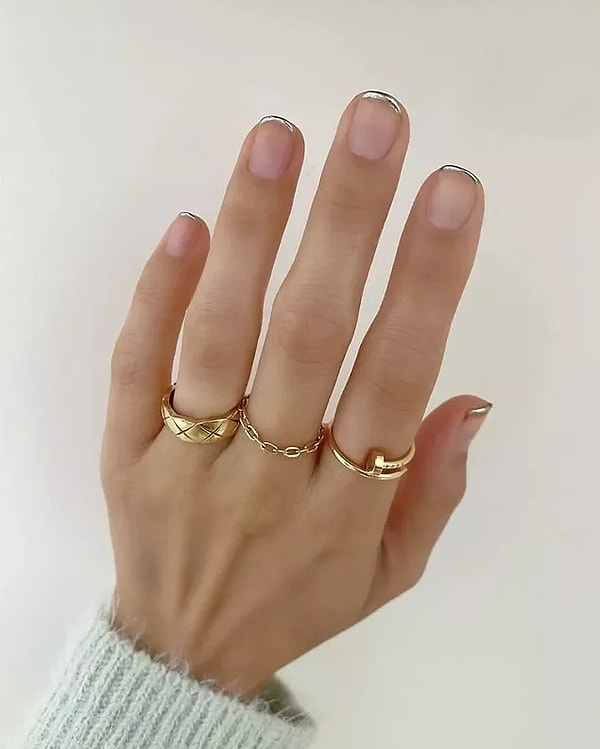 18. The breezes of the 70s are emerging again. Smooth fine lines and nail polishes in neutral tones look very elegant together.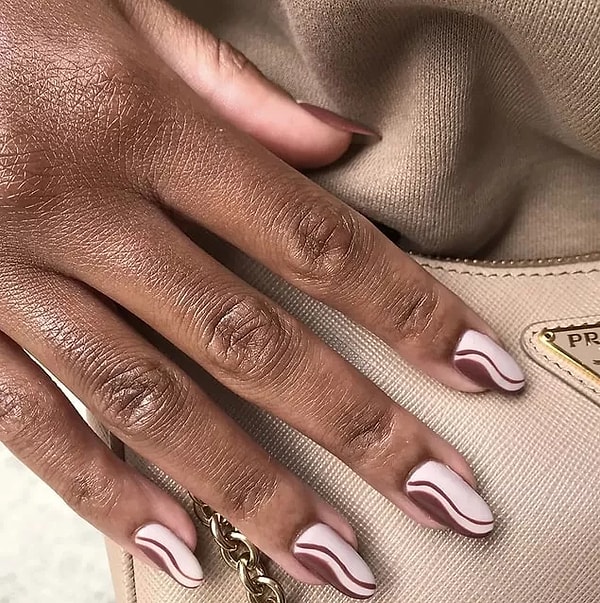 19. Bring a new dimension to your nails with cartoon sparkle.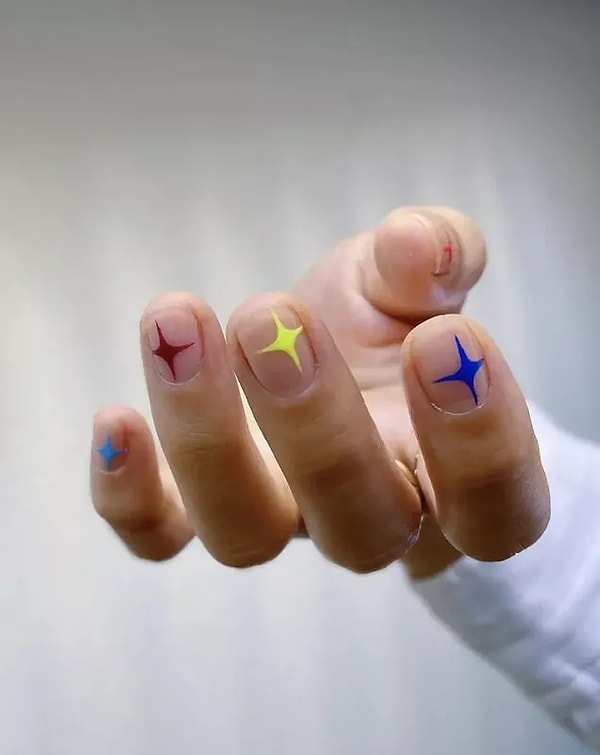 20. The classics are never given up! The sine qua non of every period is red, this season we are facing the nails in their most vivid form.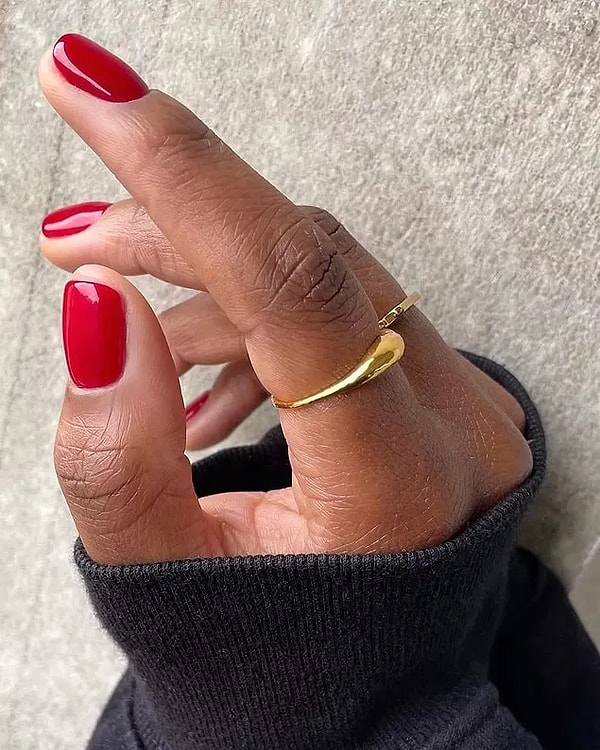 21. Another nail idea that is incredibly easy to implement: Try painting each hand in a different pastel or shimmer tone. This two-tone nail idea sounds great.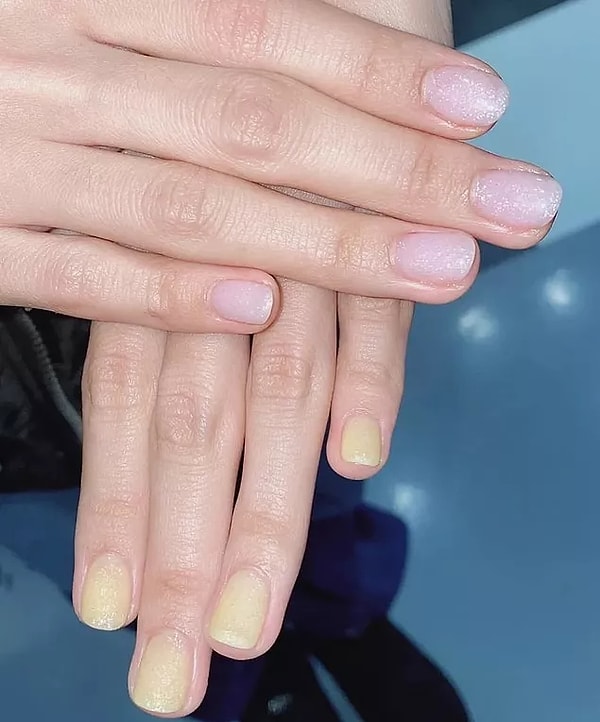 22. Red and shades of red are indispensable for all of us in winter. Using red tones in the form of a gradient on each of your nails will create a very pleasant image.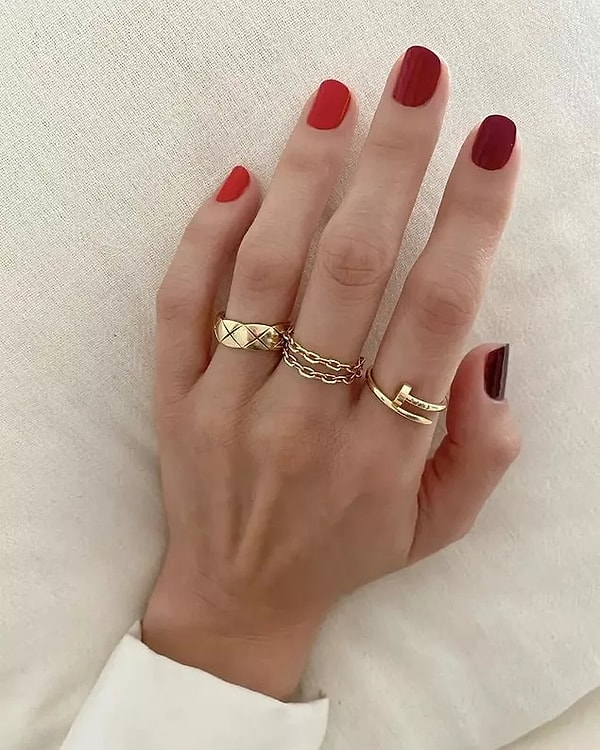 23. A different look at metallic nail polishes: Metallic dots! These fun polka dot nails will make you feel like you're at a party all the time.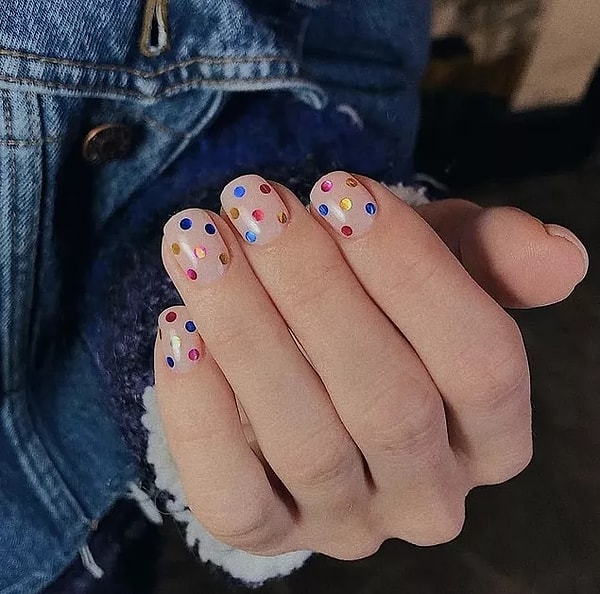 24. Can't decide? You can try to get the most out of them all by matching pastel and bright colors to each nail.
25. We are here with the most noble of the colors, black. You can make your hands look more noble by applying a shiny transparent nail polish on top of your black nail polish.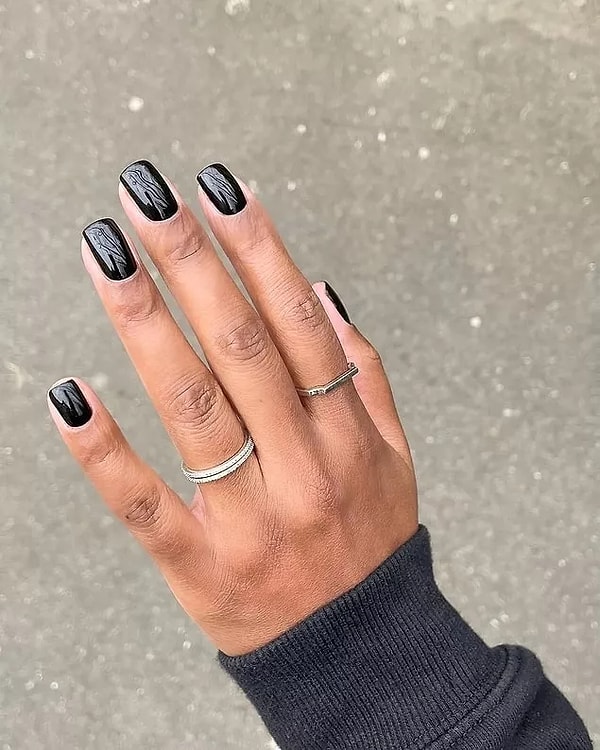 Which one of these nail arts do you like the most? Tell us in the comments!
Scroll Down for Comments and Reactions