2020's Self-Titled Shamir Album Is An Unassuming Recent Highlight
Shamir's 2022 album Heterosexuality was another deviation from this challenging artist, a diverse statement from someone never content to repeat himself. If this album caught your attention but didn't quite work for you, another Shamir album that flew under the radar might be a better listening choice. Shamir's self-titled album finds the balance between experiment and cohesion arguably better than his first record, and at a tight 27 minutes, the album is easy to digest and repeat. Here's everything to know about Shamir's 2020 studio album.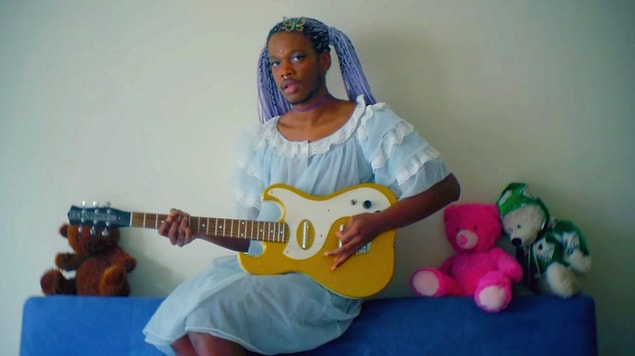 From Stardom to Artistry
If you know Shamir only casually, it's from his breakout single 'On the Regular.' Shamir is the closest in sound to that single's housing record, Ratchet, but his pop inflections and sharp songwriting are honed here through constant experimentation. This self-released record, though short, has everything you need to get into Shamir, using a general indie pop sound to bring in an array of sonic touches. The opening 'On My Own' is the clearest picture of this, relying on old-school indie electronic beats and sounds to illuminate his immediate feelings on love and loneliness.
The Verdict on 'Shamir'
Even with only eight official songs, each one makes a major impression, relying on clear songwriting and flourishes of creative majesty to keep the listener gripped for every minute. If Shamir's tenor voice gets in the way of the listening experience, one only has to dig into the sonic brilliance of his total control while performing vocals, guitar, bass and keyboards. For an entry point or simply the best collection of Shamir so far, you can't go wrong with Shamir.
Rating: 8/10
★★★★★★★★☆☆
Tracklist