News
15 Netflix Shows with 8+ IMDB Rating: Your Ultimate Binge-Watching Guide
15 Netflix Shows with 8+ IMDB Rating: Your Ultimate Binge-Watching Guide
Let's Take a Look at the Best Netflix Shows for Those Seeking Quality Entertainment 🔥
Some of the shows on this list are well-known by many, while others have only been heard of by a lucky few. But one thing all of the productions on this list have in common is that they all succeed in captivating viewers with their strong cast of actors and powerful plot.
Come on, let's take a look at the top Netflix series with an IMDb rating of over 8 together.
When you think of the best Netflix shows, you're sure to think of popular series like Dark, The Queen's Gambit, Stranger Things, The Witcher, and You.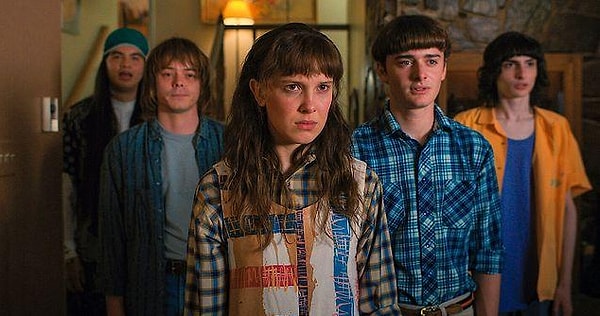 Of course, old and cult series like Narcos, Black Mirror, and The Orange is the New Black also come to mind...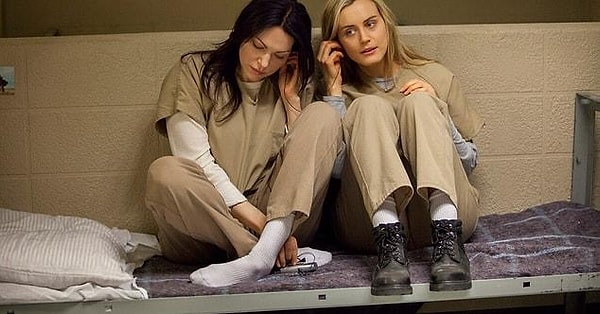 If you've watched these popular and cult series, then you've already seen them. However, we won't bring these series names back in front of you again in this content, even if you haven't watched them and have just come across them in a list of series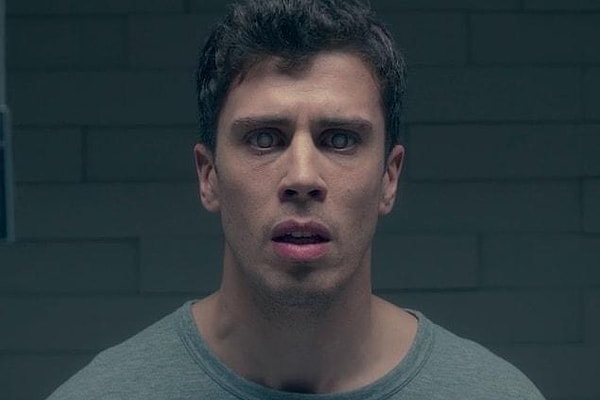 Today, instead of them, we're here with a list of really quality series that are both underrated despite being solid productions and not the Netflix bloat that many people have heard of.
Here are the best Netflix series with an IMDb score above 8 👇
15. Unorthodox (2020)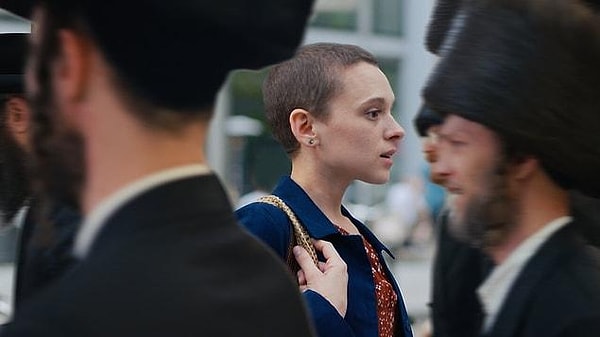 Summary: We are back with another Netflix mini-series. Unorthodox, which aired during the pandemic and caused quite a stir at the time, once again reveals the oppression experienced by women. The series, which consists of 4 episodes, powerfully portrays the forced arranged marriage of a 19-year-old girl belonging to a society of Hasidic Jews and her escape for her dreams. The series tells the story of Esther Shapiro's path to freedom.
Starring: Shira Haas, Amit Rahav, Jeff Wilbusch
Creator: Anna Winger
14. Caliphate (2020-)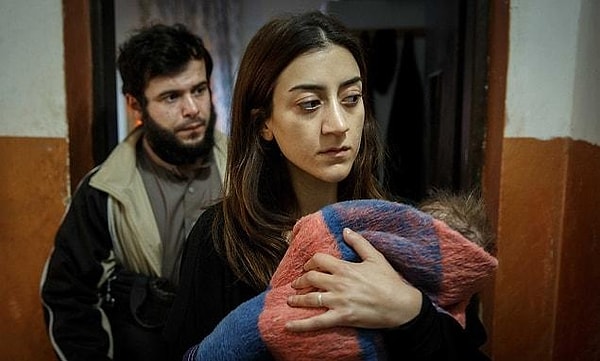 Summary: We continue our series list with Caliphate, one of the lesser-known high-quality productions. Caliphate deals with the stories of intertwined lives. Agent Fatima receives a tip that a terrorist attack is being planned in Sweden. Desiring to find out more about this, Fatima does everything in her power. Fatima's path intersects with a desperate mother during this process.
Starring: Gizem Erdoğan, Amed Bozan, Aliette Opheim
Creator: Wilhelm Behrman
13. Sense8 (2015-2018)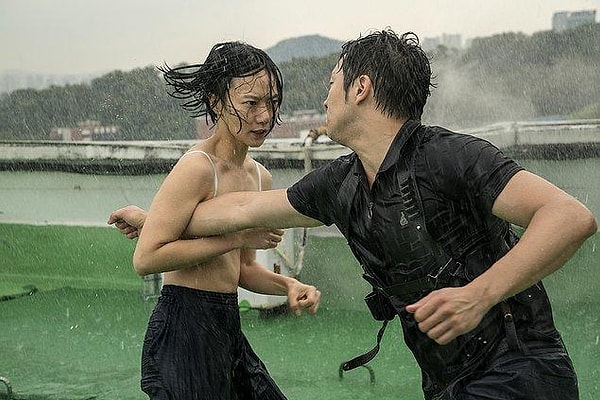 Summary:  Sense8, one of the first productions that come to mind when talking about science fiction and especially mysticism series, centers around 8 different people living in 8 different parts of the world and mysteriously connected to each other. Sense8, which will be based in the United Kingdom, Seoul, Mumbai, Nairobi, Berlin, Mexico City, San Francisco, and Chicago, will closely introduce a character living in these places in each episode. While some of these 8 people try to come together, others try to kill each other.
Starring: Bae Doona, Jamie Clayton, Tina Desai
Creator: J. Michael Straczynski
12. Godless (2017)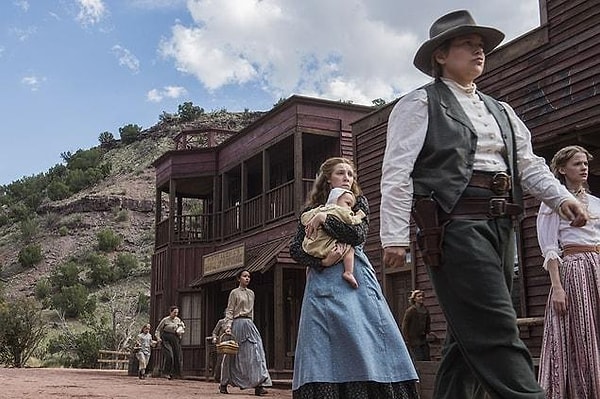 Summary: In 1880s Western America, the notorious gang leader Frank Griffin chases after his former protege Roy Goode. Frank's journey takes him to the town of La Belle, where only women live.
Starring: Merritt Wever, Jack O'Connell, Michelle Dockery, Scoot McNairy
11. Maid (2021)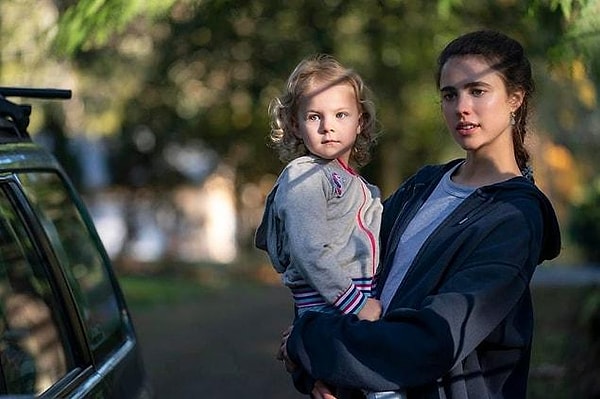 Summary: In this heart-wrenching drama, Alex flees her abusive husband, taking her young daughter with her. The young mother fights to provide for her child and build a better future by cleaning houses and doing other cleaning jobs.
Starring: Margaret Qualley, Nick Robinson, Rylea Nevaeh Whittet
Creator: Molly Smith Metzler
10. Unbelievable (2019)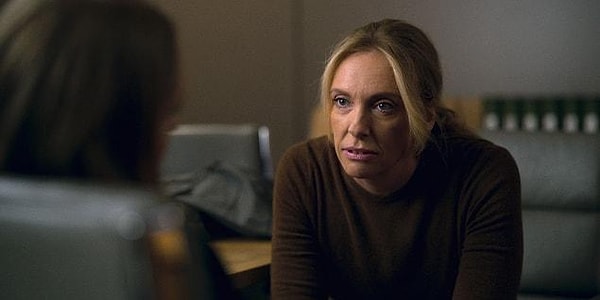 Summary: In this mini-series, a young girl is raped at the student dormitory where she is staying. Those around her believe that she is lying and nobody believes her. Two female detectives thoroughly investigate the matter and reveal that there is indeed a serial rapist
Starring: Kaitlyn Dever, Toni Collette, Merritt Wever, Amir Hossein Ghezelbash
Creator: Susannah Grant, Michael Chabon, Ayelet Waldman
9. Sex Education (2019-)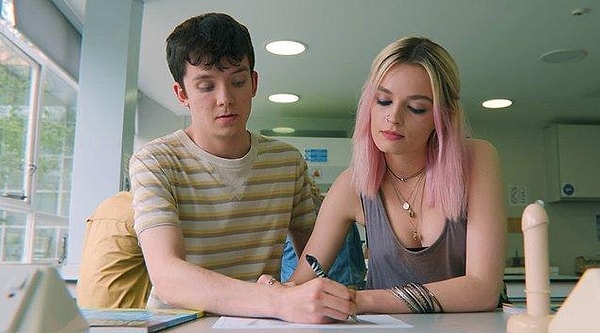 Summary: Sex Education, one of the beloved series since it was first released in 2019, centers around Otis, a very introverted child. Otis, who is very knowledgeable about sex thanks to his parents who are sex therapists, begins to use this knowledge at the request of the unusual girl Maeve at school. He is now a therapist where high school students come and confide their problems and find solutions. But who will solve Otis' problems?
Starring: Asa Butterfield, Gillian Anderson, Ncuti Gatwa
Creator: Laurie Nunn
8. Love, Death + Robots (2019-)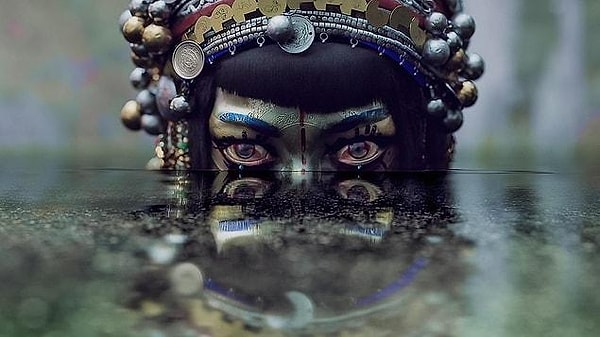 Summary: This animated series, which includes a variety of genres such as science fiction, fantasy, horror, and comedy, presents short and equally striking stories to the audience in each episode. Love, Death + Robots is a production that fans of Black Mirror will love to watch.
Starring: Scott Whyte, Nolan North, Steven Pacey
Creator: Tim Miller
7. American Crime Story (2016-)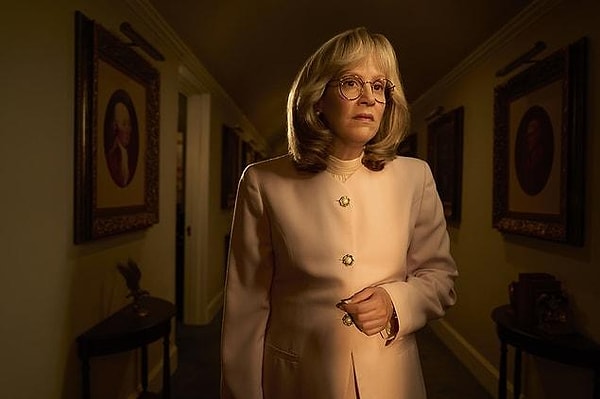 Summary: American Crime Story tells different stories in each season. The first season focuses on the O.J. Simpson murder, while the second season focuses on the assassination of the famous fashion designer Gianni Versace. In the series, we have a killer as bright as a sun, a system living extraordinary lives. They have created a type of work that will make the person's mouth water with intrigue, murder, love, and dazzling wealth. One of the most beautiful aspects of the series is the flow that succeeds in surprising the viewer despite appearing predictable in terms of the plot.
Starring: Sarah Paulson, Annaleigh Ashford, Sterling K. Brown
Creator: Scott Alexander
6. Ethos (2020)
Summary: One of the best series of 2020, Ethos, deals with the changing lives of a group of people with very different characters and who live very different lives, intersecting paths.
Starring: Öykü Karayel, Fatih Artman, Funda Eryiğit
Creator:  Berkun Oya
5. The Haunting of Hill House (2018)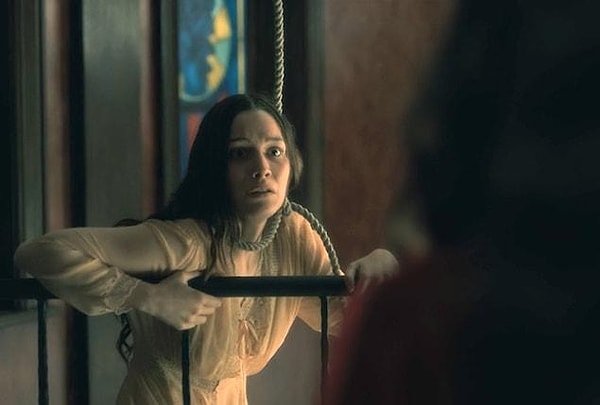 Summary: We have a great horror series. In the series written by Mike Flanagan, a fragmented family travels between the past and the present, facing unforgettable memories of their old home and the terrifying events that drove them away from it.
Starring: Michiel Huisman, Carla Gugino, Henry Thomas, Elizabeth Reaser, Kate Siegel, Victoria Pedretti
Creator: Mike Flanagan
4. Mindhunter (2017-2019)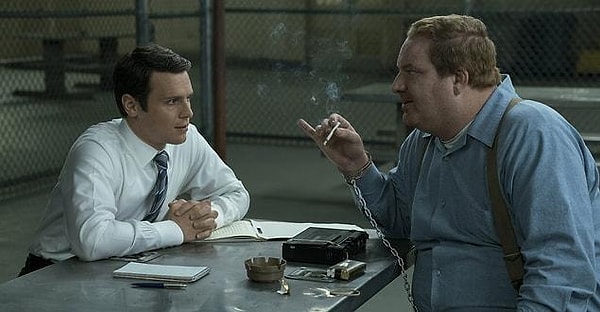 Summary: We continue with Mindhunter, another one of Netflix's best series and unfortunately only lasted for 2 seasons. Agent Holden Ford, working in a special unit of the FBI, and his partner Bill Tench begin to investigate notorious serial killers and rapists. As they investigate the brutal events, they develop new profiling techniques.
Starring: Jonathan Groff, Holt McCallany, Anna Torv
Creator: Joe Penhall
3. Heartstopper (2022-)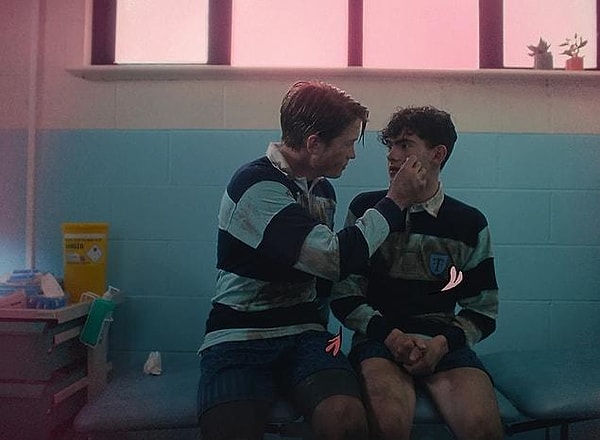 Summary: We continue with Heartstopper, the most talked about series of 2022. Charlie, a successful student, has been subjected to bullying at school since it was revealed that he is gay, which causes him to become shy and insecure. Nick is loved by those around him because he is a popular and perfect rugby player. As they begin to sit together every morning, they develop an intense and unpredictable friendship that gets closer every day. But soon Charlie discovers that his feelings for Nick are different, but he does not believe he has a chance with Nick. But love works in surprising ways and a relationship begins between Nick and Charlie.
Starring: Joe Locke, Kit Connor, Yasmin Finney
Creator: Alice Oseman
2. BoJack Horseman (2014-2020)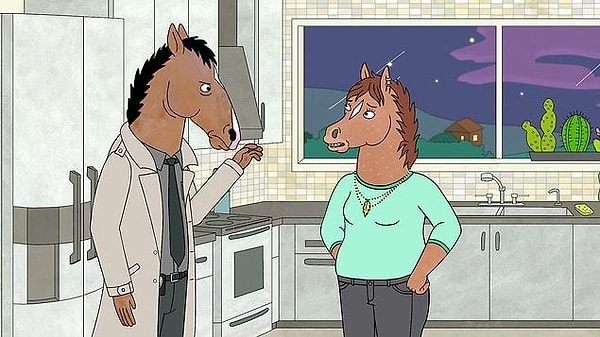 Summary: This adult animation series focuses on a down-on-his-luck star. BoJack Horseman, the star of the popular television program 'Horsin' Around' in the 1980s, now lives in Hollywood and complains about everything.
Starring: Will Arnett, Amy Sedaris, Alison Brie, Aaron Paul
Creator: Raphael Bob-Waksberg
1. Arcane (2021-)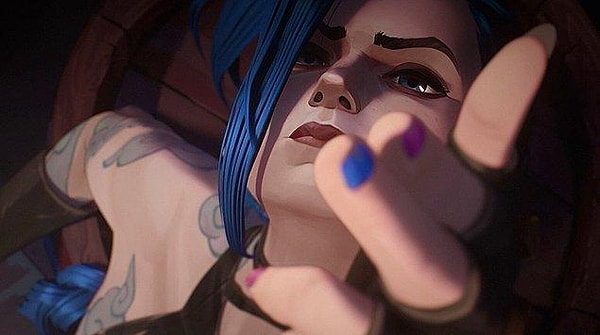 Summary: This animated series, focusing on the characters Jinx and Vi from the popular computer game League of Legends, deals with the origins and the power that will shatter these two iconic champions.
Starring: Hailee Steinfeld, Ella Purnell, Kevin Alejandro, Jason Spisak
There you have it, a list of the top 15 Netflix shows with IMDb ratings over 8. From gripping thrillers to heartwarming comedies, this list has something for every type of viewer. So clear your schedule, get your popcorn ready, and get ready to dive into some of the best TV shows that Netflix has to offer. Happy watching!
Have you watched any of the shows? What are your thoughts? Share with us in the comments!
Scroll Down for Comments and Reactions