News
10 Ways to Beat Tera Raids Easily On Pokemon Scarlet and Violet: Strategies and Tips
10 Ways to Beat Tera Raids Easily On Pokemon Scarlet and Violet: Strategies and Tips
Dominating a Tera Raid takes more than just a strong pokemon. If anything, there are several things that you may want to learn in order to ascend as a victor in Pokemon Scarlet & Violet's Tera Raid in any given circumstance, most especially, when you are stuck in a difficult matchup. 
Trainers who want to obtain Pokemon with perfect IVs, farm Herba Mystica, or collect rare items in Scarlet & Violet are indulging themselves in more high-level Tera Raids to fulfill this goal. However, with the upgraded difficulty of Tera Raids, it won't be as easy as summoning your strongest pokemon for a successful raid.
Undeniably, strong pokemon can put you at a greater advantage when facing high-star raids, but the idea is not only limited to that. Winning raids also require strategies, tactics, and skill from Trainers. 
With that, we've come up with these 10 significant tips that will help you beat Tera Raids easily on Pokemon Scarlet and Violet.
Prepare your Pokemon for Tera Raids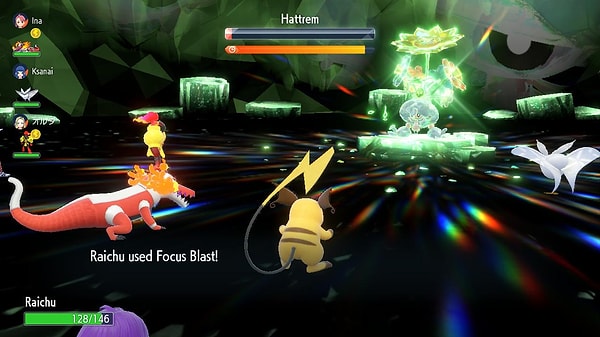 In Tera Raids, you must keep in mind that your Pokemon needs to be at tiptop shape before finally proceeding to the raid. High-level raids are tough to beat but you can easily get through it with the right team and Pokemon. Avoid using Pokemon with random stats, instead, choose a Pokemon with the appropriate level, move set, and strengths that will be advantageous on the raid.  Just like in the competitive scene, Pokemon with the right IVs and EVs will give you the upper hand in Tera Raids. Again, preparation is key.
Analyze Your Team First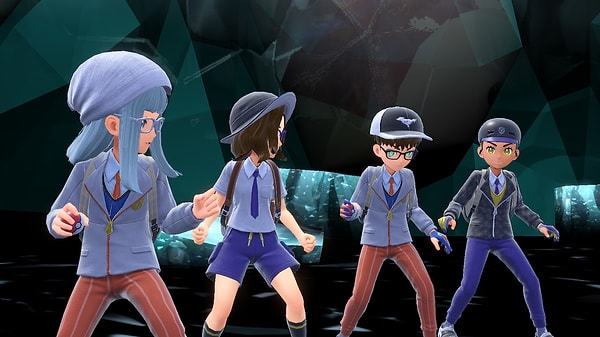 It is significant if you are a player with the ability to assess the situation before completely breaking in. A player can perhaps observe the type of Pokemon their teammates are working on, their strengths, and their disadvantages. Take into consideration that some trainers are recklessly proceeding in raids despite obvious disadvantages while others just have limited knowledge about Pokemon.  One member's failure can affect the rhythm of the whole team, therefore,  it is a smart move to back out from the Tera Raid if the lineup has a higher possibility of defeat than winning. If you see a team member with a serious type disadvantage, think twice immediately.
Use Your Cheer Wisely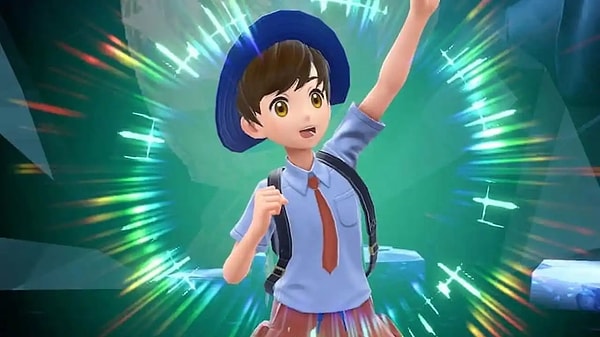 Cheering is one of the key strategies in Tera Raids that utilizes  teamwork for greater advantages. This strategy enhances your team's ability to deal damage and strengthen its offense while providing healing to prolong their life during the raid. The cheering strategy is significant in almost every situation and is best spent for support to enhance the team's effectiveness.
Use Level 100 Pokemon
After you're done with the game's main storyline, getting your Pokemon to level 100 should be your goal anyway. If you plan on bringing them to the competitive scene, they should be at their strongest. High-level Tera Raids are challenging as they are and bringing underleveled Pokemon would only make the task a lot harder. So make sure you grind them up and train them well.
Bring a Support or Stat Booster Pokemon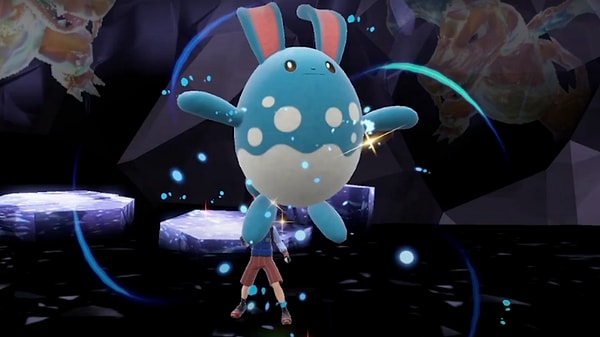 Defeating Tera Raids also involves endurance in the long battle. The technique is to use a Pokemon that can boost your offense. Boosting your team's stats is the way to go in Tera Raids. Though your opponent can clear stat changes, you will find it advantageous by going all out with boosting in the early parts of the raid. Belly Drum strat is one of the pivotal strategies in raids and if you pair this with the next tip, you'll definitely be winning a lot more Tera Raids.
HP-regain is a Cheat Code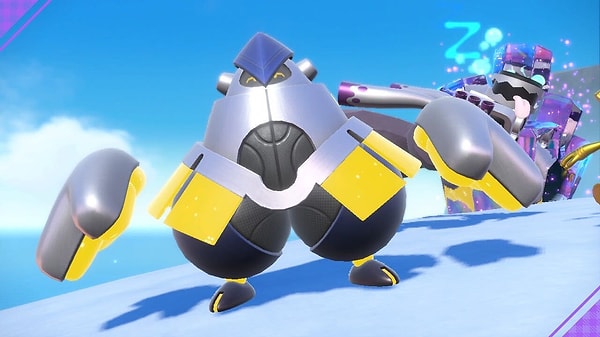 Using Belly Drum is one of the most common strategies in Tera Raids and it has proven to be quite effective. After Belly Drum has significantly boosted your attacking power, you will be left with half HP. So the only solution is to regain some using other moves. That's why Iron Hands is busted on Tera Raids because he also has access to Drain Punch. The Belly Drum-boosted Drain Punch will deal a massive amount of damage while healing Iron Fists at the same time. But in general, you would need a healer on your team to be successful in Tera Raids.
Consider IVs, EVs and & Items
One way to ensure that your Pokemon's stats are in good condition is by supplementing it with Bottle Caps and using vitamins. It is also crucial to train your pokemon's IVs and EVs to enhance their performance in battle. In buying items, players must consider what is the most relevant for the Pokemon that they are preparing for their upcoming Tera Raid.
Choose a Pokemon Resistant to Raid Pokemon's Moves
During raids, a player with excellent understanding prior to type matchup is in a significant advantage. It allows you to determine the potential difficulties that you might encounter in the battle thus giving you the opportunity to create a possible solution before damage can be done. A necessary approach in defeating Tera Raid Pokemons is to take a Pokemon that is highly resistant to the Tera Pokemon's attacks.  Knowing that your Pokemon has the ability to withstand its attacks will allow you to focus more on offense and bringing it down.
Reinvest Your Tera Raid Rewards for Future Raids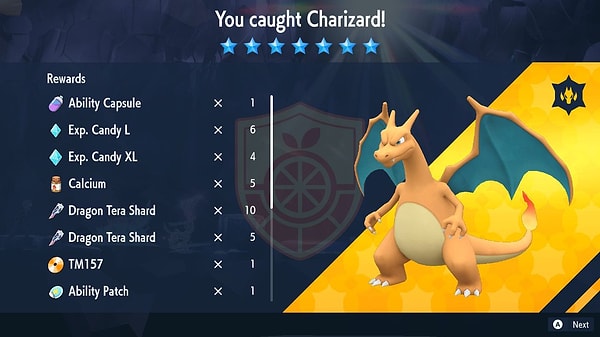 If you want anything you do to scale and blow up, then you should always be reinvesting your profit. One major thing you have to do is to get your Pokemon to level 100. This may seem like a very daunting task but by winning raids and reinvesting your rewards, you can streamline this process.
Now that Tera Raids in Scarlet & Violet have a feature that allows players to play with a lineup that can be filled by NPC characters, players can use it as the opportunity to train on their own. Through offline plays, you can formulate new strategies, learn more about your chosen Pokemon, experiment with techniques, and try some risky moves that you can use for your upcoming raids. This way you are able to test out your own plans without the influence of other players and with less risk.
Those are the top 10 tips and tricks for winning Tera Raids in Pokemon Scarlet and Violet more easily. There are a lot of famous and favorite strategies that players use, but you can always experiment and come up with your own genius ideas. This is an open-world adventure after all. So go out there and be the best you can be trainer!
Scroll Down for Comments and Reactions