10 Most Anticipated PC Games for 2023 That Won't Be Coming to Consoles
The recent Steam Next Fest bestowed upon us an essential reminder of the fact that the availability of many great PC games for consoles lies within the realm of impossibility.
These games are among the Top 10 Upcoming PC Games for this Month, and while they will not be available on consoles, the availability of these amazing titles on PC will make 2023 a great year for mouse and keyboard masters. So without further adieu, here are 10 of the best and most anticipated PC-exclusive games for 2023.
Hellcard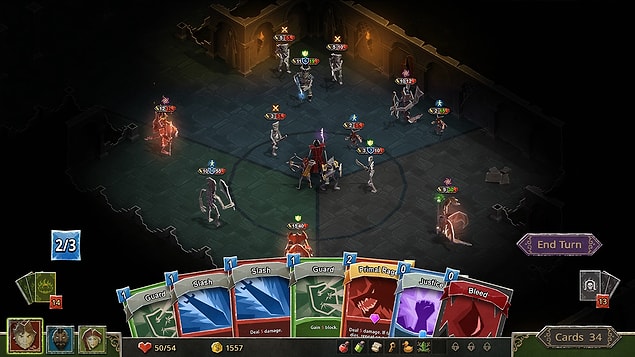 Published by: THING TRUNK
Developed by: THING TRUNK
Date of Release: 4th Quarter of 2022
A collaborative roguelike deck builder with single-player and multiplayer options is Book of Demons: Hellcard. This game takes an original stance on roguelike, dungeon-diving RPGs. Using cards to symbolize your movements is an interesting way to go about things, thanks to its attractive papercraft aesthetic. You get to choose a character, create a deck tailored to your playstyle and abilities, battle evil in a sequence of dungeons, and if you don't have any buddies to play with, recruit new pals.
The availability of an emphasis on multiplayer is one of Hellcat's distinguishing qualities. The three classes can be combined into any team, and players can do so by building rapport or through matching. Because enemies will focus on the player who is nearest to them, allies can help one another by giving buffs and using combo skills. Players can also choose to play alone against semi-controlled AI opponents.
In Hellcard, the three classes are warrior, rogue, and mage. There were no duplicate cards in their initial decks in the demo, save for basic block cards. Enemies are either 'near' or 'far' from the players without having an accurate distance between them. Rogues (a bow-based class) specialize in damaging far-off enemies, whereas warriors focus on damaging close enemies.
Warhammer 40,000: Darktide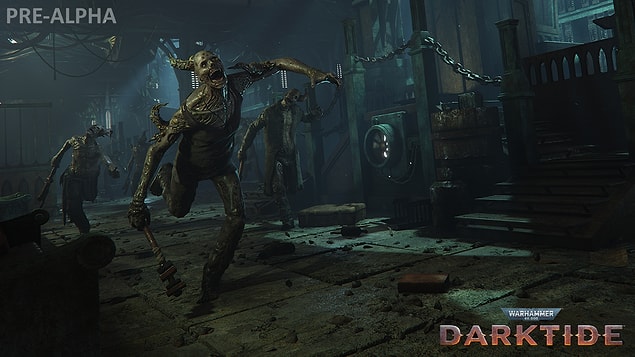 Published by: Fatshark
Developed by: Fatshark
Date of Release: 30 November 2022
Similar to Warhammer: Vermintide but set in the 40,000 Universe with more Chaos spawnlings, heavier armaments, and fewer rats, the eagerly awaited co-op first-person shooter Warhammer 40,000: Darktide will initially be available only on PCs before being made available on the Xbox Series X. The game's story and gameplay will be developed utilizing a meta-narrative, with the game mechanics being explained using tale archetypes and plotlines.
A live service model will be utilized in the game. The Zealot, Veteran, Ogryn, and Psyker classes will be available for players to select from, and each class uses a shield that regenerates over time. In contrast to Vermintide, the game will feature many missions that take place in the same location, with the ability for players to complete story missions for better-quality loot.
The Outlast Trials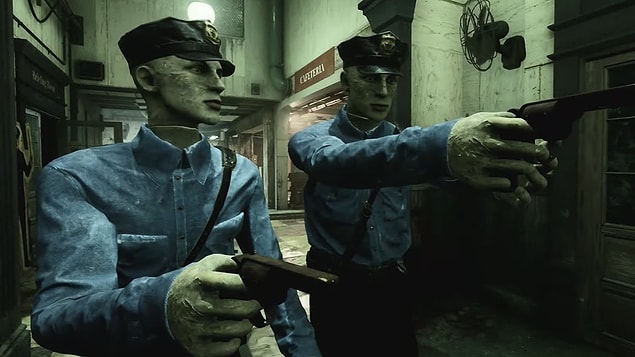 Published by: Red Barrels
Developed by: Red Barrels
Date of Release: TBA
The Outlast Trials is a first-person survival horror game. One player can win the game, but it also supports four cooperative players. The player has to complete a multitude of tasks while avoiding dangerous enemies. The game features four distinct character types and skill trees. Every class has a unique ability that allows players to perform tasks like creating translucent walls, curing other players, planting mines, and throwing things that momentarily disable foes.
The player can navigate poorly lit areas by wearing a pair of night-vision goggles. With a small battery reserve, it necessitates frequent recharging. Players are only allowed to carry one item at a time when collecting various useful items, including antipsychotic drugs, lockpicks, and healing supplies.
The release date for The Outlast Trials was eventually set for October 2022. The Outlast Trials, a first-person supernatural horror survival video game that takes place before Outlast 1 and 2, is set during the Cold War. Instead of being released as a kind of DLC or expansion for Outlast 2, it was turned into a standalone title. Red Barrels referred to the game as a 'TV series,' thus we could anticipate that it will feature an episodic release or plot structure, like the first Alan Wake and Life is Strange. You take part in a strange Cold War experiment as one of the test participants for the Murkoff Corporation in this game. Will you be capable of enduring and escaping unscathed?
Highwater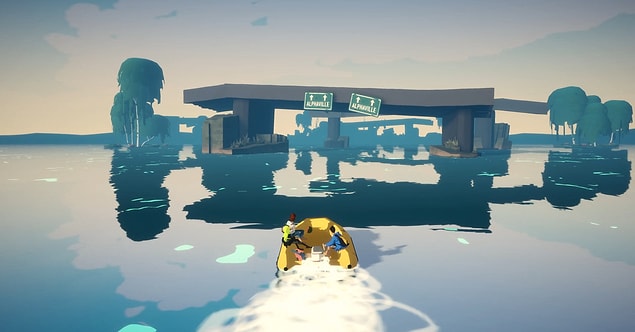 Published by: Rogue Games Inc.
Developed by: Demagog Studio
Date of Release: 2022 December
In Highwater, a 2018 apocalyptic game of golf by Demagog, the mega are said to be leaving the ruined world and traveling to Mars, similar to Golf Club: Wasteland. The super-rich has already gone to Mars in Golf Club: Wasteland, but they take a holiday on post-apocalyptic Earth to play a relaxing round of golf. Players must persevere through the game's flooded environment, which features turn-based combat and puzzles, in order to perhaps get onto the elite's rocket. Some of this can be seen in the trailer, which combines traveling to various post-apocalyptic landscapes while navigating streets by boat.
The game, which was unveiled at Summer Game Fest, serves as a warning about what Earth will appear to be in the future after nature has completed its course and environmental degradation has wreaked havoc on the world. It also offers a glimmer of hope because if you can leave the planet and travel to Mars, you will have a chance to survive Earth's destruction. In this turn-based strategic adventure game, lead Nikos and his comrades across the flooded land of Highwater and further afield as they struggle to survive.
Highwater is scheduled to be released in 2022. According to the news release, Demagog anticipates revealing more about the game in the upcoming months, including details regarding boat adventure and turn-based warfare.
Sons of the Forest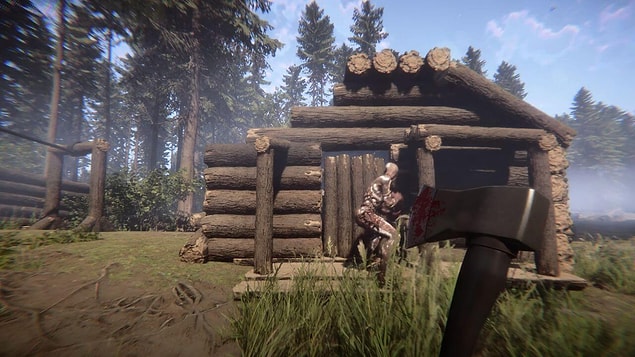 Published by: Newnight
Developed by: Endnight Games Ltd.
Date of Release: 2023 February
One of the most recent additions to our list of the Top 10 Upcoming PC Games is this one. This is the follow-up to the popular survival horror game 'The Forest.' Sons of the Forest is anticipated to outperform its predecessor in all respects, including scarier monsters, more sophisticated crafting options, more fighting mechanics, enhanced environments, and even better aesthetics. The game was supposed to be released on May 20, 2022; however, that date was moved to October, and is now anticipated to come out in February 2023.
Sons of the Forest hasn't been the subject of a lengthy gameplay demonstration. The game's second video, which was unveiled in December 2020, did, however, demonstrate the most in terms of gameplay, including fighting, research, and even some landscapes set within contemporary structures, which undoubtedly have some connection to the game's plot.
Company of Heroes 3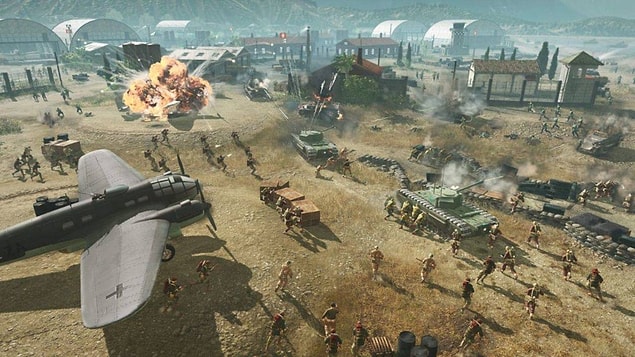 Published by: SEGA
Developed by: Relic Entertainment
Date of Release: 17 November 2022
The RTS genre is desperately trying to regain its former splendor, according to Relic Entertainment. Next up after this year's Age of Empires 4 is Company of Heroes 3. Company of Heroes was one of the finest RTS series from the heyday of the RTS genre, but it was not as influential as Age of Empires. Company of Heroes 2 still boasts a large multiplayer player base, demonstrating the game's quality and endurance. We're excited to see how Relic Entertainment improves this series in its next version, one of which is the new strategic pause system, and the next installment will undoubtedly draw players back in.
As of right now, there are just two operations that have been publicly confirmed: a major Italian operation with a sizable spin battle map and a North African mission with the Deutsche Afrika Korps.
Homeworld 3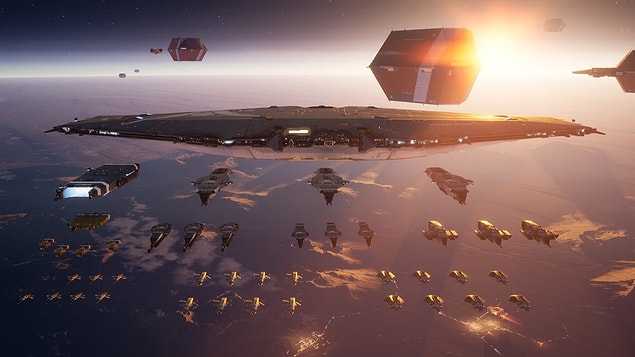 Published by: Gearbox Publishing
Developed by: Blackbird Interactive
Date of Release: Mid 2023
Homeworld 3 is set shortly after the events of the first two games. After Karan S'Jet conquered the Vaygr, the 'Age of S'Jet,' a time of cosmic commerce and growth, was made known. A mysterious disease known as 'The Anomaly' started to spread throughout the galaxy while Karan was opening portals at the galaxy's edge, dimming entire star systems and posing a threat to life as we know it. As a result, this era of prosperity appears to have come to an end. After 100 years have passed since Karan vanished, Imogen S'jet, Karan's successor, has started a fleet in an effort to learn more about what transpired to her.
The return of the Homeworld interstellar RTS franchise has been three years in the making. Homeworld 3 seems to have more promise now that Gearbox is in charge of it. We are interested in watching how this space RTS develops. If you haven't already noticed, we're big fans of real-time strategy games here nowadays, and this is one of many upcoming PC titles we're most excited about. However, Homeworld 3 has been postponed until mid-2023, according to Blackbird Entertainment, which made the announcement at the Summer Game Fest. Although there is still a long wait, it is better to be late than unattractive.
Trepang 2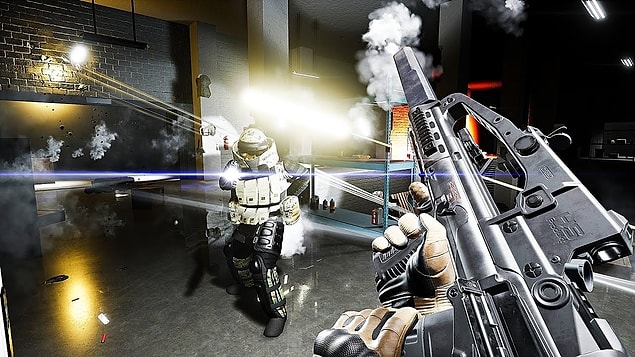 Published by: Team 17 Digital
Developed by: Trepang Studios
Date of Release: TBA 2022
Trepang 2, often known as Trepang 2, is a new gun-fu shooter from Trepang Studios. The game is incredible, and not just 'awesome for a first-timer,' but fantastic throughout, regardless of who made it. First-person action shooters in their fullest form are harsh, graphic, and extremely visceral. Trepang2 allows players to unleash all their fury on enemies, throw grenades, and leave a trail of devastation in this militant, frenetic shooter set in the far future, thanks to an amazing sound design that allows you to hear everything that is currently occurring around you and a sleek and attentive control algorithm that gives you complete command of the action. Do you want to participate in the carnage? On Steam, the game is now demo-able.
Power Chord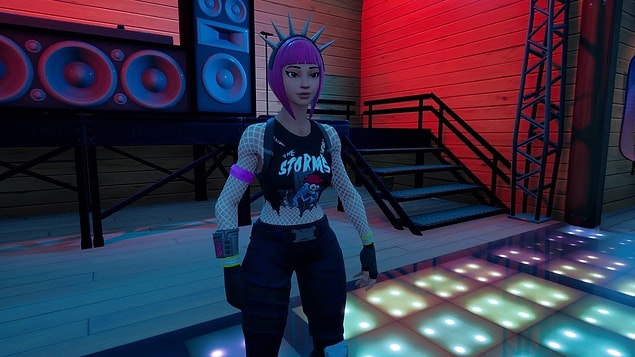 Published by: Big Blue Bubble
Developed by: Big Blue Bubble
Date of Release: TBA
Power Chord, a new release from Big Blue Bubble, combines participating in a rock band with dealing card-based attacks on adversaries in a spin-based role-playing game. Power Chord is a deck-building role-playing game dubbed 'Rock'n Roguelite' that challenges players to assemble the greatest musicians on Earth and battle legions of demons to reclaim their city of rock n' roll from the swarms of demons, improving instruments of ruination along the way, one dive bar at a time. A demo of the game is currently accessible on Steam.
Agent 64: Spies Never Die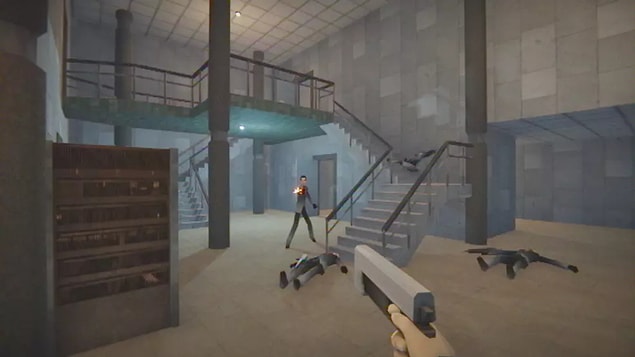 Published by: Replicant D6
Developed by: Replicant D6
Date of Release: TBA
The iconic GoldenEye game for the Nintendo 64 was played by many fans while growing up, leaving a lasting influence on young gamers. Some of these players have waited for a recreation or a sequel for so long that they have grown mature enough to create their own series based on the original. That is the narrative of Replicant D6, who took it upon themselves to create Agent 64: Spies Never Die, a prequel to GoldenEye in everything except lineage and name, possibly after learning that the GoldenEye revival has been in development for years due to some licensing concerns.
Despite the fact that none of the original GoldenEye cast members return to their roles or even work in a consulting or supervising capacity for this game, Agent 64 stays true to the soul of the initial game. Agent 64 is more than simply a vintage game that shouldn't be evaluated just on appearance, and it will surely have an impression on gamers in a manner similar to what GoldenEye accomplished in the 1990s. The game's demo is currently accessible on Steam.
And those are the top 10 future PC games we're enthusiastic about that will not be published on consoles. Which games are you particularly looking forward to?