News
10 Dragon Ball Characters That Black Adam Will Vanquish
10 Dragon Ball Characters That Black Adam Will Vanquish
The Dragon Ball series never fails to showcase every character's strengths in every episode of saving the Earth from the most powerful foes. Fans are guaranteed that Goku and his friends can defeat all the enemies, complete all the dragon balls and restore peace on Earth. With all the non-stop actions and displays of great power coming from the Dragon Ball characters, fans can't stop wondering what will happen if some characters will face DCEU's latest hero, Black Adam.
Black Adam has various magical powers, including superhuman strength, speed, agility, durability, and flight. He also has the ability to harness the power of the gods and can bestow magical powers on others. With his power, he will surely pose a threat to our Dragon Ball heroes. Some superhumans and androids for sure will not stand a chance against him.
Here are 10 Dragon Ball characters that Black Adam can destroy.
Hercule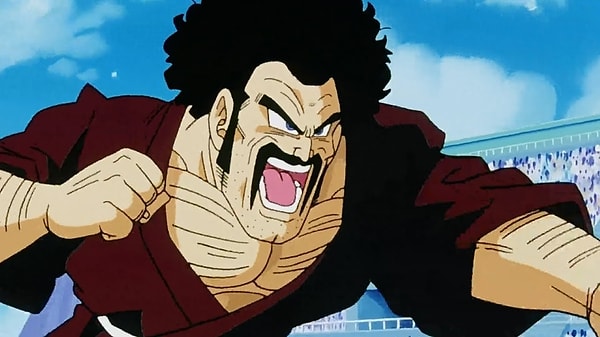 We all know Hercule as one of the most hilarious characters that cut out all the serious battle moments by injecting his rib-tickling stunts in the middle of the fight. Surprisingly, when compared to other human characters, he actually stands out. 
As a martial artist, Hercule at times can pull moves to prove his strengths, but obviously, when facing a superhuman like Black Adam, Hercule would stand no chance. It will surely take one punch to end a fight with him breaking bones from all over his body parts. No sweat, Black Adam can destroy him for sure.
Android 20 aka Dr. Gero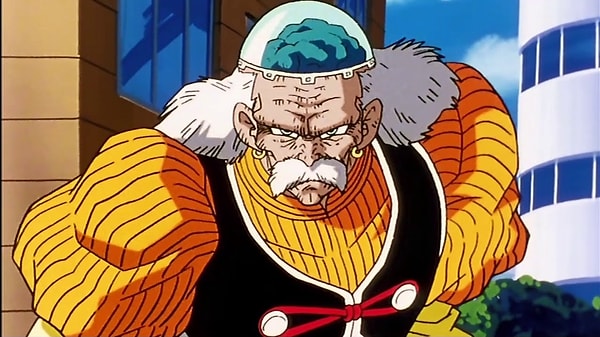 After creating strong androids under his Red Ribbon Army, Dr. Gero turned himself into one and ended up to be the weakest android who ever existed in the series. Yet he is still out there sucking out Ki from other fighters which made him a terrifying villain.
However, if the target such as Black Adam has no Ki to be sucked out, it will be impossible for him to stand a chance in duels. It would be easy for Black Adam to smash this android into pieces with the smallest ounce of energy possible.
Yamcha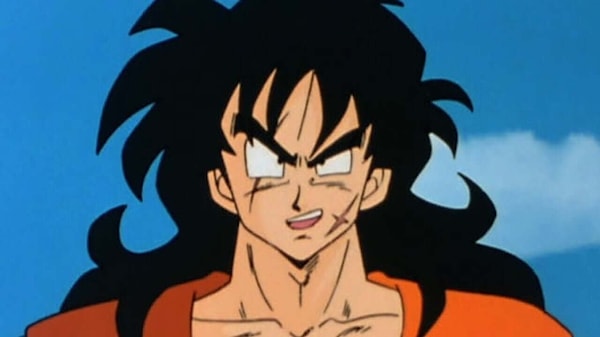 Yamcha is another Dragon Ball character with no extraordinary powers, however he was one of the significant fighters in the series. Yamcha spends most of his time training under Master Roshi, Kami and King Kai which made him a strong fighter compared to any regular human being.
However, in comparison to superhumans Yamcha's strength will not be enough to bring Black Adam to his knees. With Black Adam's speed and strength, he can easily turn down all attacks from Yamcha. Moreover, it would be impossible for Yamcha to fight back against Black Adam's regular punches and powerful moves and might even die from taking all these tremendous charges.
Yajirobe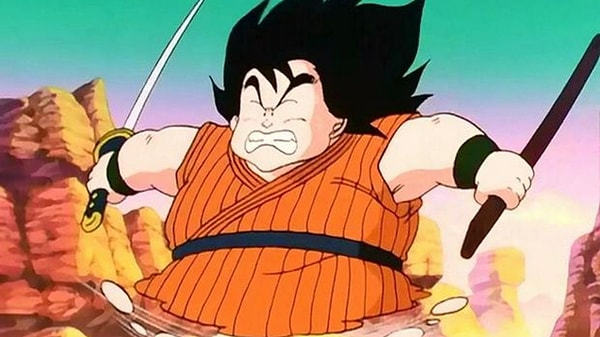 Yajirobe is a playful samurai with an aim to be a solo fighter for the reason that he can eat in peace when he is alone. It might not be seen through his fatty figure but Yamacha is one of the series' mighty humans that works his butt off just to be a defender of the Earth against its destroyers, Vegeta and Nappa.
Yajirobe's swordsmanship successfully pierced through Vegeta's tail while he was on the Great Ape form, however, when it comes to a man to man fight with Black Adam, Yajirobe's sword might not be able to cut through any of his body parts if he happens to get through his defense, worst might result to the breaking of the sword. However, making contact with Black Adam in combat might not be impossible but it is a difficult task to achieve given Yajirobe's level.
Android 16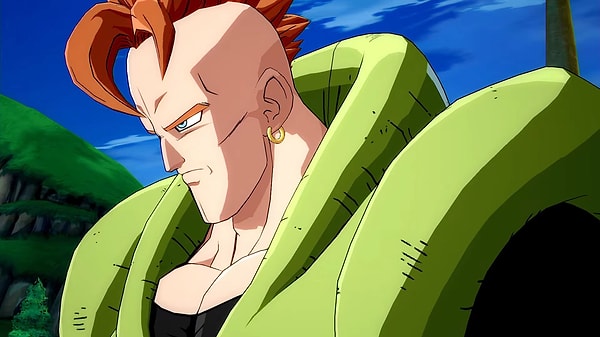 Android 16 is surprisingly one of the deepest characters in DBZ despite being a machine without any programmed emotion. His character was introduced to be an Android who finds great pleasure in nature, he loves it so much that he did everything to save the Earth, even sacrificing himself to defeat Cell.
But, despite being the strongest creation of Red Ribbon Android, 16's strength is not enough to beat Black Adam. He can withstand him when it comes to stamina as he was designed to be a tank, but when it comes to other features 16 is way too far behind. Black Adam might enjoy the crunchy sound of his punches as he breaks through 16's artificial build before completely destroying the android.
Krillin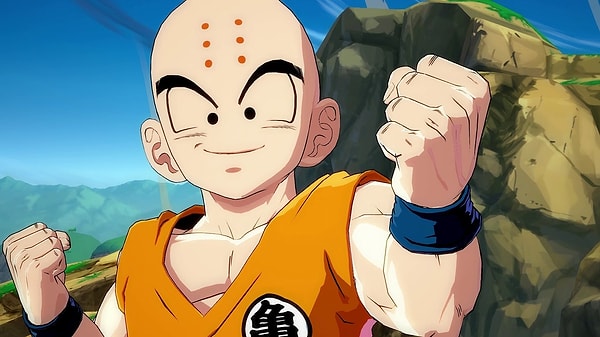 Despite his build, Krillin is one of the strongest human fighters in the Dragon Ball series. He appears to be Goku's closest friend who always tags along and helps Goku defeat the destroyers of the Earth. Krillin has already experienced death three times, has fought against Cell and Freiza, yet still continues to live in every episode of the series.
All the training and experiences of Krillin allowed him to master his strongest attack which he called, Destructo Disc. This attack damaged Freiza on his second form, but although this might be a great ability to be used in a duel vs Black Adam, this will surely be easily silenced through his ultimate speed and clairvoyance. Obviously, Krillin's build will not have a chance on Black Adam either, a superpowered combo punch can easily take him down once it connects.
Burter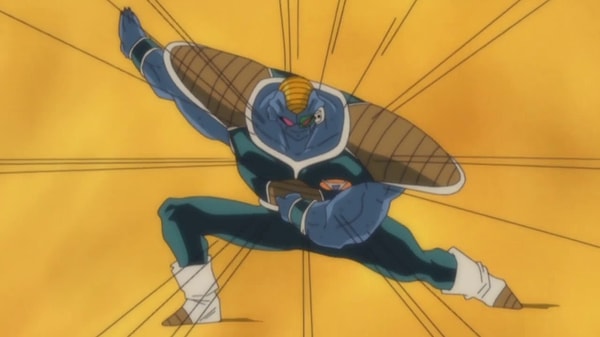 Burter is an arrogant Dragon Ball character with high-speed attacks that overwhelmed some of the characters. He came with  the group of mercenaries, which he was seen to be the fastest and tallest constituent.
Burter might be a tough opponent for Dragon Ball characters, but when it comes to Black Adam he is just an easy prey. Black Adam can match or even overtake Burter's incredible speed making it meaningless throughout the duration of the battle.  Aside from speed, Black Adam has his clairvoyance, endless stamina, and superhuman speed making Burter an easy opponent to take down.
Babidi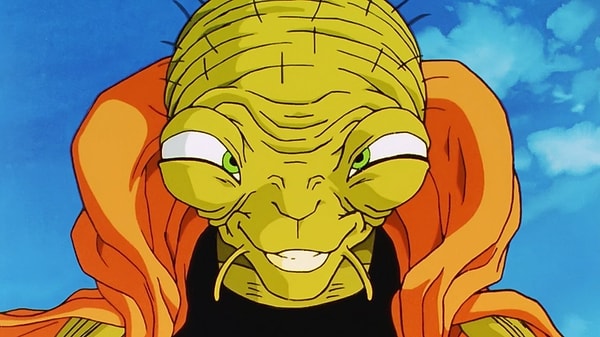 Babidi's character is designed to spread chaos and heartbreaks through his magic and manipulation sorcery. Those who will fall from Babidi's magic will surely face the agony of a lifetime.
However, without relying on magic, Babidi will fall hopelessly especially when the opponent is resistant to telepathy like Black Adam. The DCEU superhero was designed to have a great willpower that makes him impenetrable to telepathy, thus disabling Babidi's manipulative stunt. With having no ability to control Black Adam and physical combat is way out of Babidi's league, he would be easily destroyed by his opponent.
Tien Shinhan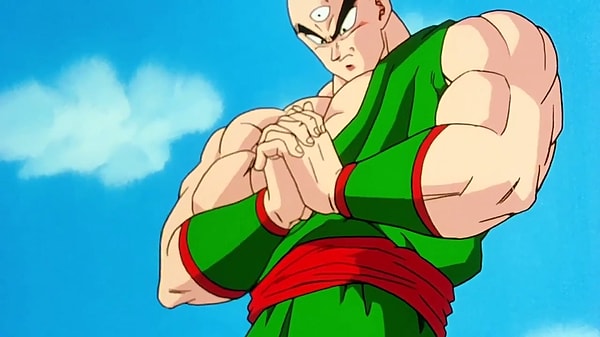 Tien Shinhan is considerably one of the most amazing fighters of the early series. He was one of the participants in the Tournament of Power which guarantees that he is indeed one of the best fighters in Universe 7. 
Solar flare is Tien Shinhan's ultimate attack which he uses to temporarily blind his opponents, however, considering Black Adam's superhuman endurance, this move is most likely to be countered. With Tien Shunhan's level, he can be able to withstand Black Adam's attack for a time being but considering  his opponents unlimited stamina, Tien Shinhan will slowly be put into his ultimate defeat.
Master Roshi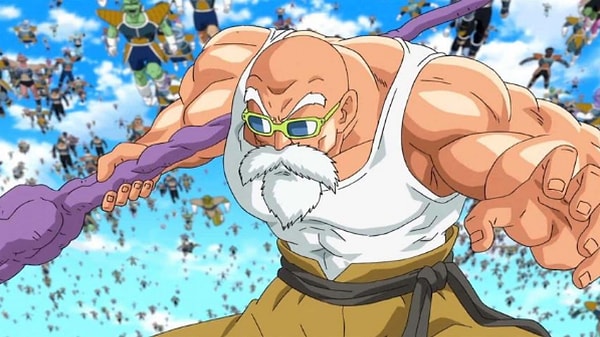 The great creator of the ultimate Kamehameha and the master who trained Goku might be seen as an old man but his power is still on its utmost level. He is also one of the participants of the Tournament of Power where he showcased his great potential in fighting.
Master Roshi is the closest human being capable of mastering Ultra Instincts, however due to old age, and given that Master Roshi is a human fighter he would not be able to keep up to a battle versus Black Adam's ultimate stamina. Slow and old, Master Roshi would be able to begin strong but as the combat progressed, the favor would be placed more on Black Adam. 
Thanks to DCEU's latest release, we were introduced to the newest character with great power and personality. Although these characters came from different creators, all are considerably great in their own ways and are connected with their similar aim which is to provide an action-packed journey for fans.
Scroll Down for Comments and Reactions