News
10 Best Permadeath Games for a Thrilling, High-Stakes Adventure
10 Best Permadeath Games for a Thrilling, High-Stakes Adventure
The battle between life and death is what makes a game more interesting. If you are looking for a game that will generate your full potential, with a high level of difficulty, is realistically engaging, and will boost your bragging rights after every victory, the permadeath mechanic is perfect for you.
With most video games allowing you to respawn after your death, the gaming experience tends to die down easily making the game tasteless after a long time. This is the reason that the level of difficulty in the game is not nearly enough to satisfy your thrill cravings as death is only temporary.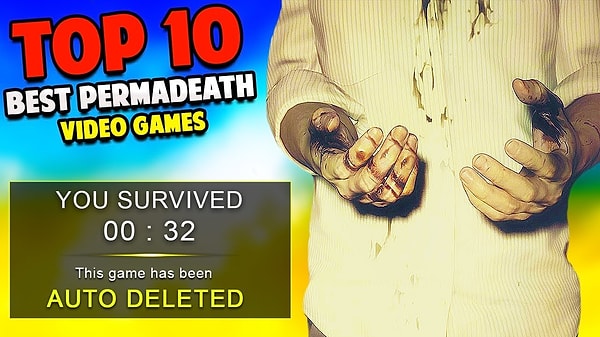 To keep your heart pumping, permadeath mechanics send the tremendous fear of dying that players will bear for the rest of the game pushing them to do their very best to stay alive or they'll kiss goodbye to their video game character permanently.
As brutal as it sounds, this list is made for gamers who happen to enjoy their time fighting for their lives as death is the tastiest flavor in most video games.
Fire Emblem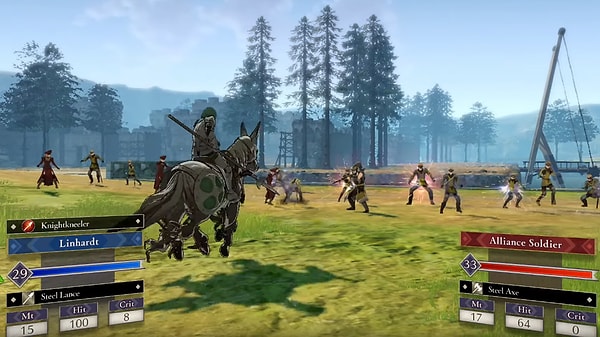 The Fire Emblem series is one of the most notorious permadeath games in the market since its first release in 2003. The best feature of the game does not include being attached too much to your chosen character because, in this game, death is inevitable. 
The threat of every character's mortality is a staple. The death scene is very short but it will put you on hold permanently therefore players must bloodily prepare for every battle by training their characters while generally avoiding some threats to their survival.
Minecraft Hard Core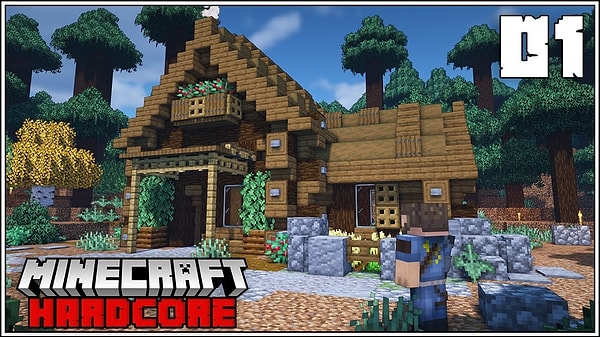 The usual Minecraft mechanic that most gamers play mostly focuses on the gamer's creativity and adventures, death is a part of the game but it still allows players to respawn after a couple of times, however, tables are turned when Minecraft Hardcore is your choice of adventure.
Hardcore difficulty twists the game in the other direction by giving its gamer only one life to live. With this mechanic, gamers must take extra precautions on every journey because almost everything in this game can be considered a threat to the gamer's existence. May it be unseen creepers, wild animals, or even the gamer's own carelessness can ruin all the hard work invested in this game.
Until Dawn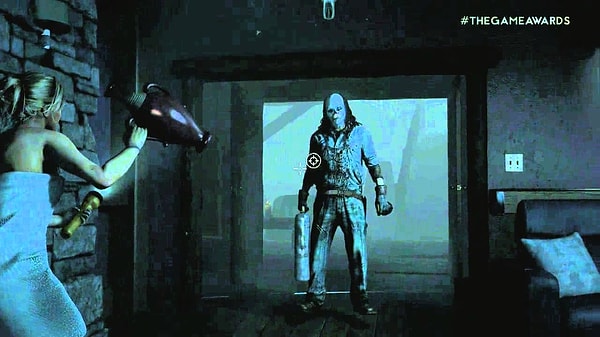 Until Dawn is a video game that will make sure to activate your most alert mode throughout the duration of the game. This slasher-themed video game presents the tremendously gruesome death of characters with no guarantee of respawning. Even the main cast for this game is not guaranteed to be alive unless you are a natural survivor.
The game possesses an engaging plot of survival which gives its players undying thrill and excitement. Some other elements that make this game more thrilling are some scenarios where they can pick the urge to kill a specific group of survivors without being killed. The goal is to kill and not be killed until the end.
Don't Starve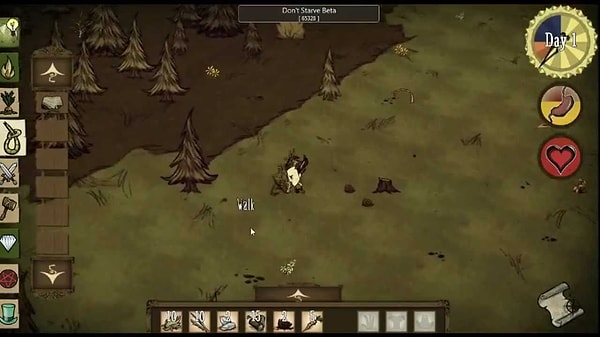 Unlike any survival games, Don't Starve guarantees that once you die, you can not get back to life again, therefore, you at any cost must fight to survive. The game has the ability to produce the most dangerous challenges for the players by sending plenty of monsters and obstacles to smash the player's chances of survival.
This game is top-notch in sending your character to its permanent death so make sure to not be terrified of living and give it all you got to survive. Its environment has its own items and tools that you can use to escape death, even the smallest stone can create a huge difference between life and death so you must scavenge every tool that you can find as some can at least aid you to prolong your life.
FTL: Faster Than Light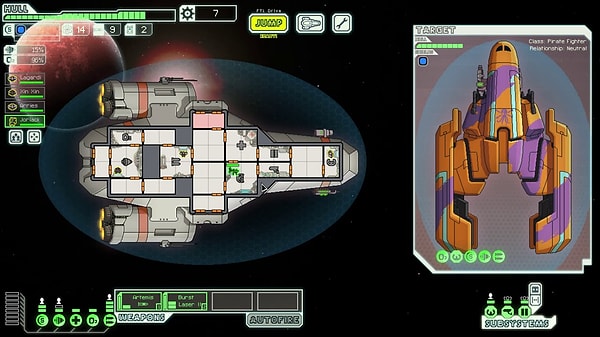 This game is one of the most famous indie games since its first release in 2012. The game allows players to control a crew of a spaceship which are on a mission to deliver a report about the incoming attack from the enemies. Threats to the crew's survival include the tremendous fights versus space pirates, aliens, and environmental threats.
FTL: Faster Than Light makes sure to include the ultimate dangers that players should face to vanish their existence in the whole game. Once a crewmate dies on a mission, its existence will permanently be erased, therefore, players should ensure the vital members of the crew's safety or they will get a chance to find a new one to replace a member in case one will die on the mission.
Spelunky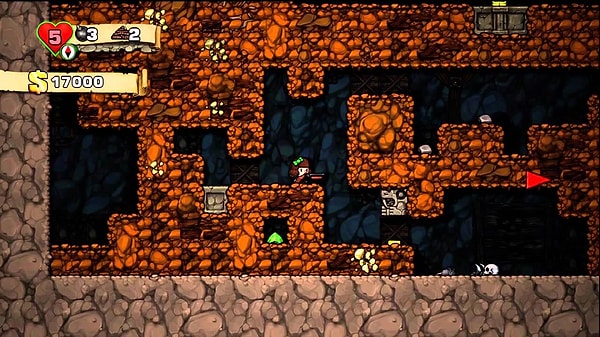 Spelunky is a test of the player's reaction time. The game was released in 2009, and it eventually hooked infinite players who were most impressed by the game's unpredictable levels and threatening environments. In addition to the difficulty, the game consists of stressful scenarios and unstoppable dangers just to terminate the existence of its gamer.
This popular game provides improved graphics and controls, moreover, hideous monsters and obstacles that players must avoid or defeat in order to stay alive. Spelunky also hides several secrets that players art opt to find, an additional thrilling adventure waiting to be explored. Just stay alive to reveal them all.
X-COM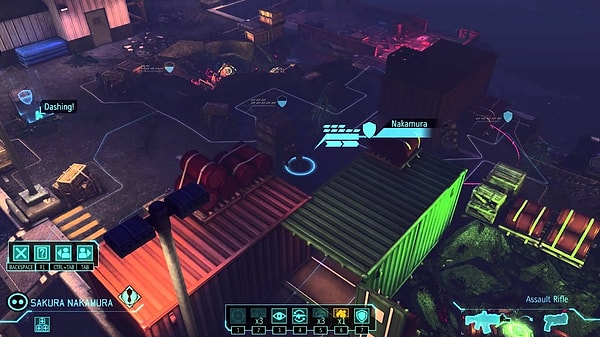 This classic series will make sure to send you a terrifying vibe on your journey to stop alien invasion as a member of an anti-extraterrestrial team. The game is simply to stay alive while defeating the enemies with your squad with no guarantee of safety in every mission. Once you die, you are permanently out of the game and the squad will make sure to replace the dead vital member with a rookie to move forward.
X-COM is widely popular for its difficulty where members are guaranteed an undying thrilling experience. Featuring the game's turn-based tactical combat, a one-of-a-kind battle of survival is waiting to be played.
Darkest Dungeon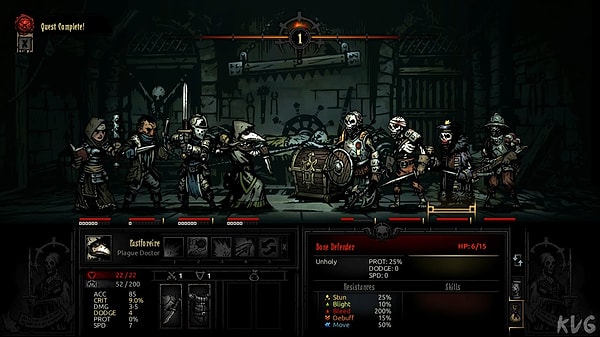 Darkest Dungeon is known for its stressful and difficult challenges in which players are forced to unleash their full potential in managing their mission or they will be rewarded by their permanent death. The game has no fixed cast members so players are able to recruit any heroes they want to accompany.
With no permanent hero in the game, any of the players can be a subject of killing therefore players shall ensure their ability to withstand all the obstacles offered by the Darkest Dungeon or they will be sent to their ultimate end.
Wasteland 2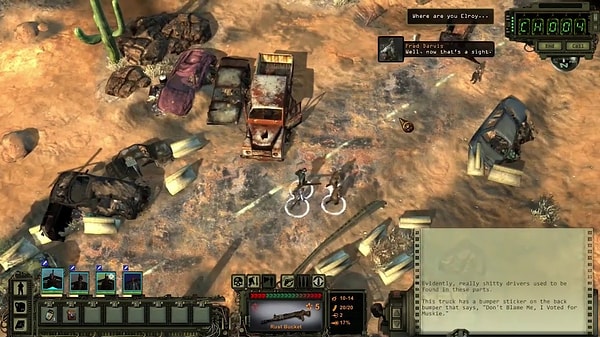 This post-apocalyptic game offers you a brutal and harsher genre where players are placed in a highly dangerous area where they are most vulnerable. Wasteland 2, is set most dominantly in difficulty to challenge the character's safety in every combat. Players have a very limited source of medical help and with no right equipment, survival is less likely to be achieved.
Wasteland 2 makes sure to give its players the least survival chances possible. Winning in this game is a crawl in a needle's eye given that the world they are playing in is wide-open and threatening in every area making this game more anticipating to play with.
Valkyria Chronicles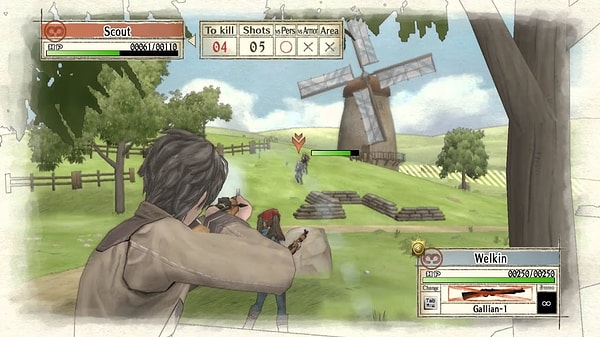 Valkyria Chronicles is a turn-based squad shooter game where characters are given medical attention once they get critical. The player must make sure to give their characters the medic that they need in the span of three hours or their character will eventually die.
If characters are saved, players can continue using the character but if the aid won't come at the right time, chances are for enemies to reach the spot of the critical character and reward it with its permanent death.
Are you still up for this kind of games? If yes, then make sure to try our top 10 recommendations and inject yourself with a dose of undying thrill. Keep your survival instincts pouring but make sure not to get attached to your character so much or you'll end up with great frustration. Once you die, there is no coming back, so play great and stay alive!
Scroll Down for Comments and Reactions