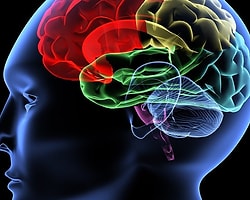 We live in a very challenging world today where everything moves very fast. We are required to remain productive throughout the day while at the same time be left with enough energy to focus on our personal lives. With so many distractions from entertainment, social media, and even television, we need to remain focused on the task ahead. Some depend on family for moral support but on the other hand, many people follow healthy nutrition and lifestyle to remain focused.
A combination of a healthy diet and the best brain supplements can do wonders in keeping you happy and focused. However, it is important to note that a healthy diet and lifestyle is not the only necessary thing for a healthy brain. You need to engage in activities that increase dopamine levels in the brain. Dopamine is responsible for mood, pleasure, and happiness. We need this brain chemical to live our lives to the fullest. Read on to discover the best brain supplements and exercises that improve concentration.
Have regular exercises
Although many people associate regular exercise with a healthy body, it can do a lot of good for your brain as well. Exercise can enhance the functions of neurotransmitters by improving blood flow and oxygen circulation into the brain. This promotes the growth of new brain cells and the performance of the brain. What this means is that when you exercise, you are not only improving your posture but also enhance your focus and concentration. This is important especially for working, studying, doing chores, and reading.
Expose yourself to new experiences
Exposing yourself to new things will not only enable you to learn more in life but also promote a healthy lifestyle. Having new experiences will allow your brains to activate new neurons and this will give us the feeling of pleasure, excitement, and satisfaction. By engaging in hobbies such as drawing, playing the guitar, golfing, fishing and hiking, you will learn how to improve your brain concentration. This will enable you to perform better both in your job, education and even in your personal life.
Take a healthy diet
For our brains to perform well, we must take the right nutrition. This will enable the mind to focus better and at the same time, improve metabolism. A healthy diet involves food with low amounts of fat and is rich in vegetables and fruits. These types of foods provide the best nutrient supply for the brain.  
Best brain supplement to improve focus
You can use brain supplements to improve focus and concentration. One of the most reliable brain-boosting supplements on the market is L-Tyrosine. This supplement consists of essential amino acids that not only nourish the body but also improve the cognitive performance of the brain.
Alternatively, people can rely on the use of Acetyl-L-Carnitine to improve concentration in their brains. This supplement comprises essential amino acids with brain-boosting capabilities.
Conclusion
In addition to doing exercise and taking the right nutrients, people looking to boost the concentration level of their brains should think of taking the best brain supplements.